In the spirit of giving people their flowers while they can't still still smell them, I somehow managed to rank my five favorite Stevie Wonder moments. Hope you enjoy!
5. Youngest to ever chart on the Billboard charts
Me telling you that Stevie sang in the church choir as a small child probably doesn't surprise you. Neither would it if I told you he played the drums and the piano at an early age. As a matter of fact, if I told you his government name wasn't even Stevie Wonder you probably wouldn't even flip out.
BUT if I told you an adolescent Black kid in the early 60's could chart on the Billboard? Now that may catch your attention. Yes, right in the middle of the Rolling Stones' and Bob Dylan's rise to prominence, Steveland Hardaway Judkins made his debut on the charts at the tender age of 13.
This stood for a long time but is no longer the record. Blue Ivy holds it today after appearing as a newborn on her daddy's "Glory" in 2012 (go figure). Hey, I guess all features matter…. let's move on to number four.
4. Jungle Fever film soundtrack
Speaking of Blue Ivy, not long ago we got the chance to see her mother all over the The Lion King: The Gift album. It was the second year in a row one of our favorite artists broke through on the silver screen to do an entire soundtrack (we saw Kendrick Lamar do the same with Black Panther) - quite the fitting decendants of some of the best to do it (think Curtis Mayfield's Superfly in 1972).
Well, 1991 found us smack dab in the middle of Spike and Snipes' creative primes with Jungle Fever. We were coming off the heels of classics like Do The Right Thing, New Jack City and one year away from Malcolm X and White Men Can't Jump, respectively. And, lucky for us, Stevie thought it not robbery to add to it with this gem of an album — which sticks out to me most looking back on it.
After two 1992 Grammy nominations for this record, he wouldn't get another until 1996, which is only a four year drought, but still stood as the longest stretch of his career until earlier this decade.
3. Grammy's
And, speaking of Grammys — I'm not gonna hold you. How many do you think he has won? How many times you think he's been nominated? Well here is a hint: unless your name is Quincy Delight Jones, Jr. he's very likely got you beat. He's won 25 Grammys and been nominated 74 times, both of which rank him 4th all time.
He's also won the award in four different decades which is insane when you think about it. And here is another freakish stat:
He won Album of the Year three times in four years. Not like Best R&B album, or best Solo Performance or Best Vocals or whatever. The actual ALBUM of the YEAR. That's big shit.
Those albums were Innervisions, Fulfillingness' First Finale, and…..
2. Songs in the Key of Life
Perhaps the magnum opus to end all magnum opera. It won Album of the Year (of course), and is ranked as the #57 album of all time by Rolling Stone which may be a little low. Also, it was 104 minutes long which seriously might be more good music than some artists will put out in a decade.
This was the best selling album in 1977…. and it came out in 1976. He became the first American artist (up until then) to debut at number #1 on the Pop charts and had two Billboard #1 singles to go with it. It marked a change in his life as he became a father around this time, and it also marked a change in us as he was wrapping up what would historically be known as his "classic period" that spanned from '72 — '77. This album is amazing, just look at the track list below (I've bolded a few crowd favorites):
Love's in Need of Love Today | Have a Talk With God | Village Ghetto Land | Contusion | Sir Duke | I Wish | Knocks Me Off My Feet | Pastime Paradise | Summer Soft | Ordinary Pain | Isn't She Lovely | Joy Inside My Tears | Black Man | Ngiculela — Es Una Historia | If It's Magic | As | Another Star
1. Martin Luther King Day/Happy Birthday song
When we talk about music, only one thing is certain: it's subjective. It's art, and people have the right to their own opinions on art. Simply piut, every artist, song, or album doesn't mean the same thing to everybody. But everybody has a birthday — and no matter who you are (especially if you're Black) you've heard the "Stevie wonder version" of this song.
What's even cooler, though, is the reason the song was re-arranged to begin with. In the early 80's, Stevie teamed up with folks like Jesse Jackson and Gil-Scott Heron to try and bring awareness to MLK's legacy by having a holiday to celebrate his birthday. He made this song and watched it become the rallying cry for the entire campaign. He even went as far as to put it on his Hotter Than July album to further drive home his point.
Jimmy Carter tried to pass it through Congress and narrowly failed, and so it wasn't until 1986 (under Ronald Reagan of all people) that the holiday went into effect. To this day, Stevie stands as one of the driving forces of the inception MLK Day — something that grows in importance with every year.
Making art that doesn't aim or nudge us to think critically about the world around at large is simply just a hobby. And Stevie is serious about his. Whether these are youor favorite five moments or not, let's give it up for one of the all-time greats: Steveland Hardaway Judkins!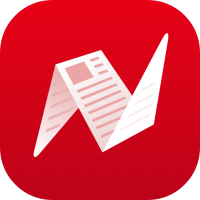 This series dedicated to spotlighting stand-out Black Americans both past and present. From famous icons we may think we already know everything about, to our everyday unsung heroes and all those in between — our goal is to make it clear that greats come in all shapes, sizes, and colors.