We were strolling around Hillsboro on the way to a Mexican bakery when I spotted the sign for La Mixteca. It intrigued us so much, we decided to stop for lunch.
To date, it is one of the most authentic, home-style Mexican restaurants I have been to.
I lived in Mexico for a year and got to experience true home cooking, so I was delighted to see how much La Mixteca felt like home to me.
One of the best things about this restaurant is how they have made a beautiful outdoor seating area. It consists of several tents so that each picnic-style table has its own tent. It feels like you are in your own world, and everything is very colorful and lovely.
The key to a great Mexican meal is the agua fresca or fruit (fresh) water. I love that La Mixteca changes its flavors daily. On our first trip, we enjoyed cucumber water and watermelon water. Both were delicious and refreshing.
The second time I was able to order passion fruit water. It was fabulous! It was very flavorful and was not too sweet.
We ordered several delicious dishes from the menu to share.
First, we tried a bean-filled masa creation topped with a queso fresco and sour cream called memelitas. It was delicious, especially with the homemade red and green salsa on top.
I love that this dish was lovingly accompanied by a fresh salad of lettuce and radishes on the side. Its triangle shape is beautiful too.
Next, we ordered a traditional dish called a tlayuda. It is like a Mexican pizza of sorts, made with a large, round, cracker-like masa crust, and layered with beans, Oaxacan cheese, and your choice of toppings.
We opted for the vegetarian version with cactus, lettuce, radishes, tomatoes, avocados and more. It was a very generous portion of food and could easily feed four to five people on its own.
Next, we ordered a chicken mole tamale. I love how huge these tamales are! They make a great appetizer for a small group. They add extra mole on top and then add a sprinkling of cheese. This tamale is easily the size of two to three regular tamales and is so tasty!
When you order, ask what flavors they have that day. They rotate from chicken mole to bean, pork or chili-filled tamales.
Last but not least, we were delighted with our chicken mole entree. It came with a generous side of rice, beans, and salad. I love the presentation of the plate. You can tell this mole is made with care and it has a deep, authentic flavor with a hint of chocolate and chilies. It is so yummy!
I cannot wait to explore La Mixteca's Menu more!
I noticed that they also serve breakfast all day, so I will come in for a delicious breakfast one day soon and order it with a strong cup of Mexican coffee.
I hope that you enjoy a memorable meal with your friends or family here soon!
Here is all of the information you need to visit La Mixteca in Hillsboro:
La Mixteca Location:
1050 SE Walnut St, Hillsboro, OR 97123
Hours:
Tuesday- Sunday 11 am to 8 pm
Website:
Facebook:
https://www.facebook.com/LAMIXTECAOAXACALLC/
Phone:
360-909-1693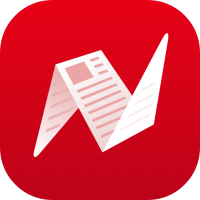 This is original content from NewsBreak's Creator Program. Join today to publish and share your own content.