On Monday night, we visited the Zesti Food Carts in Forest Grove. It was a delightful surprise to find a new seafood cart open.
Zesti Food Carts is home to sixteen food carts and counting. They have a large pole building that features a bar and a tent with shaded outdoor seating.
This unique and charming food pod just got started in 2020. Plans for holiday markets, art shows, and more are on the horizon. They host a fun trivia night on Thursday nights and often have a DJ playing music as well.
I love how home-like and welcoming this space is.
This is our third visit to the food carts, and we experienced the most delicious meal yet. Blue Sea Seafood is a recent addition to the Zesti family and serves up Indian-style seafood.
The owner told us he is from the Goa region of India, famous for its fish and seafood dishes. His menu features appetizers, entrees, and seasonal specials.
We opted for the garlic jalapeno fried fish appetizer, the prawn pepper fry entree, and the fish puff samosa appetizer on special that day.
The garlic jalapeno fried fish was delicious! It was more like a fish and chips entree without the French fries. The grilled jalapenos and onions that covered the peppery battered fish were spicy and delicious.
At first, because the original name is "fish fryes," we thought the fish would be French fry-shaped. However, the appetizer is a generous portion, serving two to three people. It also comes with ketchup, tartar sauce, and cocktail sauce on the side.
Our entree was beautifully presented and tasty. The prawns were coated in a peppery curry batter and fried to perfection. They are served on top of lightly spiced coconut basmati rice and served with a lovely portion of broccoli and peppers as well as carrots and celery.
The huge winner of the night was the fish and pea samosas, or fish puffs as they were called on the menu. They were crispy on the outside, with a large portion of chopped fish and fresh peas on the inside, all delicately spiced. Such a delicious dish!
I look forward to exploring Blue Sea Seafood's menu more and checking out their specials.
Other intriguing menu items include fried calamari, popcorn prawns, parmesan spinach scallops, pepper salmon, and Dungeness crab.
If you love seafood, you will love this food cart! I love the Indian twist on seafood here, and it is something I have never tasted before. Get ready for a tasty meal!
Here is all the information you need to visit Blue Sea Seafood and the Zesti Food Carts in Forest Grove, Oregon.
Location:
Zesti Food Carts Pod: 2131 Yew St, Forest Grove, OR 97116
Hours:
Monday to Sunday: 11 am to 8 pm
Website:
Facebook:
https://m.facebook.com/zesticarts/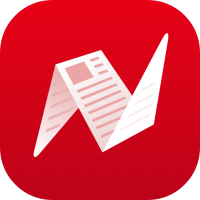 This is original content from NewsBreak's Creator Program. Join today to publish and share your own content.