We came upon this colorful, delightful Mexican market by surprise last Saturday after intending to visit some taco trucks in Hillsboro.
At first, we stopped by the taco truck parked in the same parking lot as the market.
When I came up to the window, the lady told me they only had one kind of tacos available. The rest of the items they advertised could be found inside the store.
We decided to stop by the store for the snacks and drinks, then go to the nearby truck Tacontento for our tacos.
La Carreta Market is the cleanest, most organized Mexcian market I have been to.
I commend them for their beautiful store. I love that you can get everything from sodas to fruit to cowboy boots here. There is a large selection of everything imaginable.
You can order snacks and drinks at the front register, then they will go into the back kitchen to make everything fresh for you.
I ordered a dorilocos, a Mexican snack where you pick out the chips you want, then they add fresh fruit like watermelon, mango, and more. Then, it is often topped with salsa and pork fat strips.
You can customize your dorilocos and let them know what you want to be included in yours.
We also ordered an esquite or Mexican corn cup with mayonnaise, cheese, lime, and chili. To drink, we got a crema de coco. It is a refreshing drink with fresh coconut water, bits of fresh coconut, and a hint of sweetness.
There is a little sliding window at the back of the store with a menu on the side. This is where the kitchen is located. You can order fruit snacks and drinks there, or at the register.
They have fruit snacks including sliced fruit in cups, mango-chili drinks, cucumber snacks, pineapple snacks, watermelon snacks, strawberries and cream, shaved ice, corn on the cob or in a cup, and more!
While we waited for our order, we toured the store.
They have lots of groceries, from packaged cookies, tortillas, and beans, to different salsas and teas.
I felt nostalgic when I saw all of the traditional Mexican candies on display. When I lived in Mexico, I loved to go to the candy store and pick out my favorites.
This time, I bought a peanut marzipan candy and a red, white, and green coconut candy. They are delicious and make a great gift or treat for yourself.
We also picked up two kinds of tea to try at home, ginger and shave grass. They are both herbal teas. So far, we love the ginger one as I made iced tea with it.
My husband decided to try out a Tapatio noodle bowl. The cashier told us it was delicious!
This store also has a small selection of shoes, cowboy boots, and leather jackets. They are all very unique and would be great gifts as well.
We were pleased with our visit to this market.
The dorilocos was delicious and generous with the jicama, mango, and watermelon inside. The esquite was very well seasoned, and I loved that there was plenty of chili seasoning throughout.
The biggest winner in my book was the crema de coco drink. I love coconut, and I appreciate that this drink is not too sweet. The fresh coconut chunks really took it to the next level in flavor.
Here is all of the information you need to plan your outing to La Carreta Market:
La Carreta Location:
1635 SE Tualatin Valley Hwy, Hillsboro, OR 97123
Hours:
Monday-Sunday 8 am to 9 pm
Facebook:
https://www.facebook.com/La-Carreta-Market-102521548615875/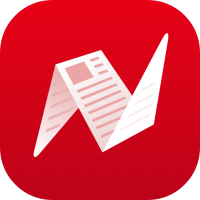 This is original content from NewsBreak's Creator Program. Join today to publish and share your own content.