When my hairstylist told me this was her favorite taco place, I knew we had to check it out. It is one of many taco places along the TV highway in the Beaverton/Hillsboro area.
I love to find out what is special about each taco truck.
This place had a large, varied menu which I appreciate. It is so important to offer a variety of items to satisfy the tastes of many.
They offer a wide variety of tacos, burritos, tortas, side dishes, drinks, and desserts.
Their menu also includes mulitas which like a quesadilla with two tortillas sandwiched with cheese, meat, and other toppings. They make sopes (a thick round tortilla topped with meat, lettuce, sour cream, tomato, and more.
For dessert, they offer fried plantains, churros, and some packaged flan and puddings. I plan on trying their fried bananas and churros sometime. It is a mark of a good taco truck!
Many taco trucks offer fish or shrimp tacos on Fridays. El Gordo has them available every day!
We ended up ordering fish tacos, vegetarian tacos, shrimp tacos, sides of beans, rice, and an esquite (roasted corn cup served with mayonnaise and cheese.)
The fish tacos were delicious and well seasoned. I love that they put a lot of fresh pico de gallo and cabbage on top. They were very tasty!
The shrimp and vegetarian tacos were also a huge hit. My favorite of the two was the veggie tacos. They had delicious grilled mushrooms that added a lot of flavor and meatiness to the dish. The shrimp tacos were also yummy.
I love how generous they were with the pico de gallo, tomatoes, onions, lime slices, and more. It is the mark of a good taqueria to make sure that there are plenty of good toppings on the tacos.
The esquite, or cup of roasted corn mixed with mayonnaise and topped with cheese was a huge hit! This is an item that we love to order at Mexican food stands.
You can also get the corn on the cob version which is called an elote.
We prefer the esquite in the cup because it is easier to transport and to eat. I still remember the food trucks selling the delicious roasted corn cobs in Mexico. It was always a big treat on a summer night!
To round it all off, we got a side of rice and pinto beans. This is a classic and not to be missed. I love that they served whole pinto beans. They were delicious and a great accompaniment to our meal.
Once in a while, they make handmade tamales that you can pre-order. Their flavors include pork, chicken, or cheese with peppers. They include red or green sauce.
When we visited their location, they had a couple of outdoor picnic tables for dining at their site. They do have a building next door to their taco truck which they may open for indoor dining in the future.
I invite you to check out this excellent taqueria for authentic, delicious tacos and a wide variety of delights on their menu.
Tacqueria El Gordo Location:
17040 SW Shaw St, Beaverton, OR 97078
Hours:
Monday-Thursday 11 am to 10 pm
Friday and Saturday: 11 am to 11 pm
Phone:
(503) 998-0564
Website:
https://www.taqueriaelgordo.com/
Facebook:
https://m.facebook.com/TaqueriaElGordo503/
They offer delivery of their food through Grubhub.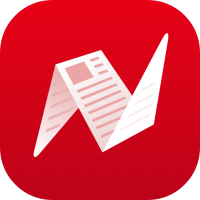 This is original content from NewsBreak's Creator Program. Join today to publish and share your own content.