A few weekends ago, we were in the mood for Italian food. We love good pasta, and Noodle's restaurant was on my Yelp list as a restaurant to try.
We fell in love with this charming place right away.
The great news is, as if this writing, it is now open for indoor dining. When we visited, it was still limited to takeout and a few patio tables.
What I love most is that they make all of their pasta from scratch. The restaurant also creates delicious salads and desserts.
In my opinion, a quality restaurant does not cut corners. You will find a homemade freshness like no other at Noodles Restaurant.
We ordered three entrees, one salad, and two desserts for a delightful takeout meal.
I was impressed by how fresh, hot and delicious all of our food was, even when taking it home to eat. It was a hot day, so our desserts melted a little in the heat, but other than that, everything was perfect.
I ordered the shrimp in basil cream pasta topped with pine nuts and sprinkled with artichoke hearts. It was a delicious dish, cooked to perfection. I love the generosity of the cheese and toppings. I ended up getting two meals out of this amazing entree.
My husband had the chicken piccata with capers. He loved this flavorful dish and would gladly order it again. I noticed there were juicy chunks of chicken, tomatoes, and a lovely flourish of cheese on top.
We shared a spinach salad topped with pine nuts, red onion slices, and bits of goat cheese. So yummy! It was tossed in a light dressing. I love how this salad was a delightful accompaniment to our main dishes.
Our son ordered the spaghetti and meatballs. This entree is his go-to at all pasta establishments. He loved the fresh noodles and sauce, however, he didn't care for the meatballs as much because they had a fair bit of parsley in them. If you are a bigger fan of the herb, perhaps you would love these!
We could not resist the dessert selection here. We spied a large refrigerator full of desserts and opted for the chocolate mousse pie and the carrot cake.
The chocolate mousse pie was to die for! It had a very creamy chocolate filling and was topped with whipped cream. The crust was light and flaky. Such a great dessert to dig into on a hot day!
The carrot cake was dreamy! We all loved the smooth, moist cake. I especially loved the creamy, tart cream cheese icing. Let's face it, we all love frosting! My son exclaimed "I need more of you in my life." to the cake!
All of us agreed we would return to Noodles Restaurant. As of June 30th, they have reopened indoor dining. However, if you are looking for takeout, they do an excellent job.
This place reminds me of a neighborhood Italian restaurant that we visited during our week's stay in New York several years ago. It had a family-friendly feel to it, and it felt very welcoming there. You will be well taken care of and I know you will love the food!
Here is all of the information you need to visit this beautiful dining spot. They will be closed for vacation from July 3rd-July 8th, but will reopen with indoor dining included after that.
Noodles Restaurant Location:
6830 SW Beaverton-Hillsdale Highway, Portland, OR
Hours:
Tuesday-Thursday: 3:30-8 pm
Friday and Saturday: 3:30-8:30 pm
Website:
Facebook:
https://www.facebook.com/profile.php?id=100057341264535
Phone Number:
(503) 292-6480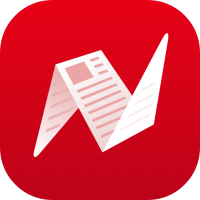 This is original content from NewsBreak's Creator Program. Join today to publish and share your own content.