It was Saturday evening, and we were hot and tired. Looking for a refreshing snack, my husband stumbled upon El Mangoneado.
He was craving the snack: Dorilocos, which is Doritos chips, peanuts, cut-up fruit, salsa, and more. It is a sweet and savory nachos dish.
Much to our delight, we saw this shop had much more than snacks.
We noticed a grill out in front and a spit of Al Pastor meat and roasted pineapple on top. It looked like a very authentic taco stand.
The shop owners are so friendly and welcoming. Having lived in Mexico, it felt like I was there at that moment.
We noticed that tacos, burritos, and more were on the menu. We decided to get three al pastor tacos along with our Dorilocos, esquite (corn cup) with spicy Cheetos, and strawberries and cream dessert.
Their drink menu includes:
Mexican fruit waters, mangonadas (mango juice drinks with chili and lime), banana or strawberry milkshakes, natural juices like celery, cactus, orange, and ginger.
They also offer a virgin pina colada. A diablito is another option. It is a shaved ice covered in orange and tamarind juice, fresh mango, and chili.
Their snack menu includes:
A range of snacks with chips as a base: Tostilocos, Takislocos, Dorilocos and Hot Cheetos Locos. They also have a similar snack with pork rinds as a base- Chicharron preprarado. This is non-fried pork skin.
They also have delicious fruit-based snacks that bring me back to my days visiting a local market daily in Mexico.
These include bionicos, a bed of vanilla yogurt topped with fruit, granola, and whipped cream.
They also have a mixed fruit dish topped with lime, salt, and chili. I also am excited to try a mango cup topped with chili and lime.
One of their most popular snacks is an esquite, which is hot steamed corn in a cup mixed with mayonnaise, cheese and topped with chili, lime, or hot Cheetos. We loved our hot Cheeto version.
Their savory menu includes:
Burritos, Tortas, Quesadillas, Birria Queso Tacos (Shredded Beef with Cheese) and Churros. The meat choices include steak, chicken, al pastor, beef tongue, and more.
They often have weekly or daily specials, sometimes including fish and shrimp tacos.
Our review of the food:
We ordered the Dorilocos, Hot Cheeto Esquite, Al Pastor Tacos, and Strawberries and Cream.
On the top of the list were the al pastor tacos. The cook asked us if we wanted all of the toppings on our tacos. We opted for the onions and salsa but skipped the cilantro.
We were in for the biggest treat of our lives!
Those al pastor tacos were the best ones we have ever had in the U.S.! They remind me of some of the best ones I had while living in Mexico. The combination of perfectly marinated meat, roasted pineapple, onions, and a spicy salsa was perfection!
I know there are a lot of tacos in Hillsboro, but these are hands down the best!
The Dorilocos was a dish we both really enjoyed. I love that this version did not come with the pork skin on it. It had a good balance of flavors: sweet to salty to slightly spicy. The perfect snack for a hot day.
We thoroughly enjoyed the esquite as well. It was delicious and a great combination of savory and spicy flavors. The crunchy hot Cheetos on top was yummy!
Finally, our son enjoyed the strawberries and cream. My husband and I also had bites of it. It was a simple dessert, but well done. I love the presentation of it in a clear cup.
I invite you to a whole new world of snacks, drinks, and main dishes right here in Hillsboro! I look forward to trying more delights on their menu soon!
El Mangoneado Location:
1895 SE Tualatin Valley Hwy Ste L, Hillsboro, OR 97123
Hillsboro Town Center
Hours:
Monday-Friday 11 am to 8 pm
Saturday and Sundays- 10 am to 8 pm
Delivery is available on Grubhub.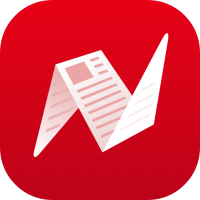 This is original content from NewsBreak's Creator Program. Join today to publish and share your own content.