Sometimes, we make certain assumptions about young people, one of which is that their elders know better. That is not always true, and we need to take time to listen to young people. Proving that point, 17-year-old Kyle Huang recently schooled the Texas legislature on their new restrictive voting laws according to Daily Beast.
Texas lawmakers met regarding their "election integrity" measures Saturday. The Daily Beast reported that during those meetings, GOP legislators admitted that they were not aware of any widespread election fraud. Yet, they continue to move forward with their suppression laws. Even after experts told Republicans that their new laws provide no additional security while disenfranchising voting sectors, they are determined to move forward with them. Kyle Huang, however, gave them some food for thought.
Huang spoke about his experiences as a volunteer in the last election cycle. During his phonebanks, Huang recalled that senior citizens with whom he spoke would not have been able to vote had these proposed laws been in place. Some do not have transportation, and still others have no family to help them get their ballots to the polling places or drop boxes. One older man with whom Huang spoke has no internet access and was only able to vote because the county automatically sent a ballot to him. Those means of voting will be cut off if Texas has its way, and Huang felt compelled to speak to "defend a right that I myself cannot yet exercise, but a right that is under attack." How sad is it that legislators who should already be aware of these challenges for voters had to be enlightened by a 17-year-old?
By involving himself in the voting process before he can vote himself, Huang's eyes were opened to the laws legislators are trying to pass that would prevent the people he talked to from exercising the right to vote—a right they should unquestionably have. Yet that right is being threatened by Governor Greg Abbott, who wants to make automatic ballot mail-out a felony. What is the point of that? Of course, we all know the answer—to limit who can vote. In Republican minds, the fewer who vote, the greater their chance of winning. Yet, they want to call themselves "patriots." Trying to limit the right to vote is the antithesis of patriotism; it is despicable, and it is un-American. At 17 years old, even Kyle Huang gets that. Forget being able to vote; Huang should run for office when he comes of age. We could certainly use more forward-thinking people in government, especially young people.
We can assume Huang's speech had no impact on Republican lawmakers, as they are determined to move forward with their voter suppression bills even though the committee chair, Bryan Hughes, admitted that there was no evidence of fraud in Texas. Hughes thinks it is better to "put an important document like a ballot in the hands of an election worker" rather in a drop box. He is wrong. Every legislator in this country who tries to suppress the vote is wrong, regardless of what they "think." Apparently, they are not thinking at all.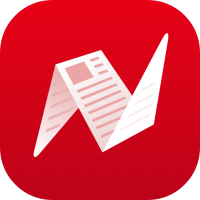 This is original content from NewsBreak's Creator Program. Join today to publish and share your own content.