The top Republican currently in the Senate, the Senate Minority leader, Mitch McConnell, declared on Wednesday that President Joe Biden would not be impeached in any way.
He stood his ground explaining that the president was not going to be removed from office with a slightly democratic Senate and a Democratic house. He said it wasn't going to happen. This was after he was asked by some reporters at an event in his home state if the president's actions and inaction should trigger his impeachment. He also suggested that such behavior in the country should be adjusted at the ballot box, vehemently stating that there was going to be an impeachment.
While the House of Representatives is controlled by the Democrats with a 220-212 majority, the upper chamber holds a slim one-vote majority, the vote of Vice President Kamala Harris.
For a successful impeachment, a simple majority in the House and a supermajority conviction vote in the upper chamber are duly required.
Former President Donald Trump during and after his first tenure was impeached twice. He was however acquitted after the Senate voted. After his second acquittal, he criticized the move saying that no president has been impeached and acquitted twice.
Again, fact remains that 'no president in history has been impeached and successfully convicted'.
After Biden's decisions and actions regarding Afghanistan and their evacuation, some Republicans have vehemently held that he ought to be impeached. They have also made calls on different occasions asking Biden and his senior administration officials to step down.
Sen. Lindsey Graham (R-S. C.), on Sunday during a show CBS suggested that it was a dereliction of duty to abandon hundreds of American citizens behind enemy lines, turning them into hostages; to abandon thousands of Afghanistan who had been fighting honorably along our side, to create conditions for another 9/11, who was at the moment underneath our roof.
Rep. Jody Hice (R-Ga.) had tweeted earlier on, 'Biden must resign or be impeached.
Again, Rep. Marjorie Taylor Greene introduced a three impeachment resolution against the president over the Afghanistan crisis last week.
However, at the moment, none of the Democrats support the calls for impeachment. And fact remains that efforts towards such calls are unlikely to succeed unless both chambers are flipped by the Republicans in 2022.
At the moment, none of Biden's administration officials has resigned over the Afghanistan crisis and Taliban take-over. Joint Chiefs of Staff Chairman Gen. Mark Milley and Secretary of State Antony Blinken have been called upon severely by some lawmakers to step down.
White House press secretary Jen Psaki, was asked about the impeachment calls last week and she said, "It's not a day for politics."
The following day, during the press meeting, said that everyone should be supportive of U. S. efforts to target and nab the terrorist who was behind the suicide bombing in Kabul that sent 13 U. S. troops to their early graves.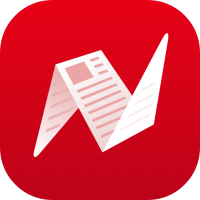 This is original content from NewsBreak's Creator Program. Join today to publish and share your own content.