Cardi b collaborated with her friend Lizzo on the song, Rumour which was just released. After the release her highly anticipated new song, Lizzo thought she would spend the preceding days celebrating but she was rather talked down by back bitters who criticized her outward appearance.
The three-time Grammy winner had already been dealing with criticism of that nature on her social media handles, but the rudeness and bitterness heightened after the release of the music video featuring Cardi B on Friday. On Sunday, on Instagram live she cried out that it was getting much worse.
She said when people have something mean to say about, it doesn't hurt her feelings for most part of it and she doesn't care. But when she works that hard, her tolerance and patient gets lowered, she would become more sensitive and mean words would get to her.
Lizzo posited that she knows that no matter how massive are the positive energy you are putting out, you still have persons that have means things to say about you, boldly sparking that she doesn't expect everyone to love her music; and the comment on her body size and race, black women were totally uncalled for.
"It's fatphobic, it's racist, and it's hurtful," she said. She blasted persons that tried to force her into their customized boxes, saying it's not cool. "I'm doing this s--- for the big Black women in the future who just want to live their lives without being scrutinized or put into boxes.", she said.
Lizzo also tweeted out encouraging people to love themselves, saying "if you managed to love yourself If u managed to love yourself today I'm proud of u. If u haven't, I'm still proud of u. This s---s hard."
The rapper Cardi B, supported Lizzo too, writing on Twitter, holding the position that where you stands for yourself, people claim your problematic and sensitive. When you don't, they tear you apart till you start crying that way. She warned that whether a person were skinny, big, plastic, people are going to always try to put their insecurities on you, for they are nerds looking at popular tables.

And Cardi B told bullies to quit shaming Lizzo, affirming that the song, Rumour was doing fine, top 10 on all platforms and body shaming and calling her mammy was mean.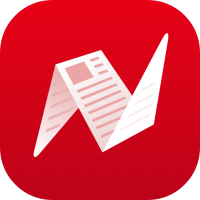 This is original content from NewsBreak's Creator Program. Join today to publish and share your own content.