Two brothers allegedly confessed to burying their mother and sister in their backyard after their respective death in 2015 and 2019, Illinois police authorities revealed.
According to Lyons Police, a local water department on Thursday called the police to report that the residence had not been using water for more than a year.
They two brothers, Micheal and John Lelko who are aged 41 and 45 were living in this residence which Lyons police Chief Thomas Herion described as being in "deplorable" living condition.
"It was multiple liters of urine, feces, everything it was absolutely chaotic in there," Herion said during a press conference Friday. "There was no running toilets. Every room, the front door, the backdoor were completely barricaded with debris, boxes," he added.
During interrogation, the two brothers confessed that after the death of their mother and sister, they buried their bodies in the home's backyard.
According to their statement, their mother who died in her 70s in 2015 was pushed down the stairs by their sister. Their deceased sister was said to be in her 40s when she became sick and died in 2019.
While it is a felony in state law to conceal a death, there was no record in Illinois to prove the woman's death, Herion revealed.
The authorities on Friday discovered decayed human parts buried under one foot of dirt in the backyard. It was sent for an autopsy test to determine the reason for the death.
After being held in custody for 3 days by the Cook County State's Attorney's Office without being charged, the two brothers were released on Monday. Investigators said they will continue to dig the backyard to find more evidence.
According to Herion, neighbors believed the mother was at a mental institution for five years.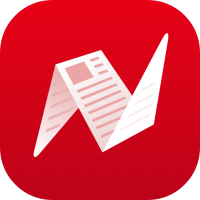 This is original content from NewsBreak's Creator Program. Join today to publish and share your own content.