Simone-Monea Rogers, 15, on Tuesday was shot twice in the head while playing basketball with her brother in Philadelphia's Tioga section.
According to Philadelphia police, Rogers was playing at the Jerome Brown Playground just before 9 p.m. with her brother and two friends when shots were fired in their direction.
She was taken to Temple University Hospital, where she was announced dead the next day.
Philadelphia Police Chief Inspector Scott Small described the incident as 'very tragic'. According to Small, when officers first reached Rogers, she was alone lying face down on the court of which he presumed that at least ten other people were within the neighborhood when the incident happened.
Also, a 33-year-old woman who was also playing basketball was shot in the leg. However, her injury was subtle and was taken to the hospital in stable condition.
Another Philadelphia Police Chief Inspector Frank Vanore hinted that the shots were stray bullet
"I don't know anyone who would intentionally shoot at a 15-year-old girl playing basketball," the chief inspector said Friday.
"It's very scary and very disgusting that somebody would just fire into a crowd of people that have nothing to do with anything," Vanore added.
Deputy Police Commissioner Benjamin Naish said detectives are in search of any possible evidence while still going through surveillance footage of the area.
He encouraged members of the community with any information that may aid the investigation to speak up anonymously or not.
"If we don't get an opportunity to stop this violence in its tracks right now, it will continue to get worse," Naish said. "And it is going to take somebody stepping forward," he added.
No arrest has been made in connection to the shootings.
Roger who turned 15-years-old a week before was heading into high school. She was described as "a really nice girl" by the staff at the playe ninth grade at West Catholic Preparatory Hground.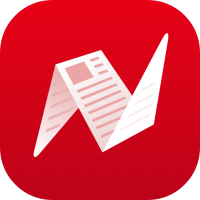 This is original content from NewsBreak's Creator Program. Join today to publish and share your own content.