27-year-old Travis Alston Turner has been arrested and charged with murder after his girlfriend dead body was found on a living room couch.
According to a police report, Jennifer Garrett didn't show up at work on August 12 and this raises concern among her friends. Two of her friends went to check on her at her Texarkana home.
Turner told the friends that Garrett was not home and had not come back the previous night. However, before their conversation with Turner, Garrett's friends had tracked her phone to show that she was inside and Garrett's vehicle was parked outside the home.
This aroused suspicion and the friends broke into the apartment after Turner had left using a credit card to open the door. According to court documents, they found their 29-year-old Garrett lifeless body 5 feet from the front door on the living room couch. They contacted the police.
In an affidavit, Garrett body was said to have shown signs of strangulation. Police disclosed that she had likely been dead between 4 to 12 hours.
In an obituary statement, Garrett who worked as Vice-president of Compliance for Total Medical Supply was described as a loving person.
"We are so proud of the life Jennifer lived and the way she loved everyone and found the good in every single person that crossed her path," the obituary states. "We will forever strive to honor her and live a life that would make her so proud. She was our glue, our light and our rock, and we will never be the same, but we are beyond grateful for the outpouring of love and prayers!"
Turner, on returning to the house was arrested by the police but refused to give a statement.
This is not the first time he has been arrested for a related crime. In July, he was arrested for assaulting his mother while in February he was arrested in Arkansas following a shooting.
After posting bond for both arrests, Turner has been out of jail for two weeks before Garrett's death.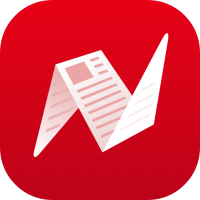 This is original content from NewsBreak's Creator Program. Join today to publish and share your own content.