Philadelphia District Attorney Larry Krasner on Friday disclosed the charges meted to three former Philadelphia Police detectives regarding a 1991 rape and murder case.
According to Krasner, former homicide detectives Frank Jastrzembski, Manuel Santiago and Martin Devlin were charged with perjury for allegedly providing false testimony in the 2016 retrial of the case.
The District Attorney claimed that the three men lied "both in and out of court about their on-duty roles in the investigation, interrogation, and wrongful conviction of an innocent man, Anthony Wright, which occurred in 1993."
Wright who was wrongly convicted of raping and murdering 77-year-old Louise Talley in 1991 was coerced into signing a false confession by Officers Santiago and Devlin less than 24 hours after the body was found.
The fabricated confession which was a handwritten document described "how Wright raped and stabbed the victim repeatedly ... During the interrogation detectives refused to accept Wright's claims of innocence and insisted he committed the crime".
According to the court filing, decades later, further DNA testing revealed that a different man, Ronnie Byrd, was present at the scene of the crime and that he raped and killed Talley. Amid this new turn in the case, prosecutors at the time pursued a retrial for Wright.
"At the 2016 retrial, the three former detectives testified falsely under oath about both the evidence used to convict Wright and their knowledge of the DNA evidence that ultimately exonerated him," the court document added.
Brian McMonagle, Attorney for the three former detectives, vehemently denied the stated allegation against the former detectives. He further described them as 'good men' who "dedicated their careers to fighting for justice for victims of crime."
"They are innocent of these charges and will be vindicated at trial", he added
The former detectives retired from the department "decades ago", according to Philadelphia Police Department.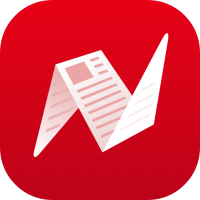 This is original content from NewsBreak's Creator Program. Join today to publish and share your own content.