A Texas man accused of shooting a man in 2019 on Thursday was granted release on bond despite concern that evidence in his case might be among the pile of police data lost from the Dallas department's computer system.
Jonathan Pitts was granted bond by a Dallas County Judge Ernie White despite prosecutors plea to delay his trial to determine whether case material was part of the information lost while the police department was moving data from a computer network drive.
In a police statement, the lost data included images, video, audio, case notes and other information gathered by officers and detectives. A city IT employee was moving the files, which had not been accessed for the previous six to 18 months, from an online, cloud-based archive to a server at the city's data center. The "employee failed to follow proper, established procedures, resulting in the deletion of the data files," police said.
After being reach by the District Attorney's Office on the availability of the evidence the detective on the case said he would need more time to confirm. According to police, the detective confirmed all the evidence was available, at 9:50 a.m. and the district attorney's office had to file a motion of continuance.
Police Sgt. Warren Mitchell on Friday confirmed that "all the evidentiary items and data are available for prosecution on this murder case."
Mayor Eric Johnson said the release underscored the seriousness of the data loss.
"The people of Dallas deserve answers about what happened, why top city staff kept it quiet for months, and what can be done to resolve these critical issues that affect public safety," Johnson said in a statement.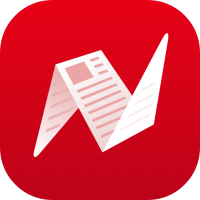 This is original content from NewsBreak's Creator Program. Join today to publish and share your own content.