Dallas officials on Friday arrested a 38 year-old Dallas firefighter who lied to his employer about his COVID-19.
Williams Carter who who works at Fire Station 7 claimed that he and his daughter tested positive for COVID-19 in order to get paid time off at work.
The Court documents disclosed that Carter has been charged with felony theft. It also revealed that Carter was given a total of $12,548.86 in three payrolls from the city's payroll.
Dallas Fire employees were given paid time off if they tested positive during the pandemic and the benefit was extended if family members also received positive test results.
During the pandemic, Dallas firefighters were given paid time off if they tested positive and are being quarantine. This package was also extended to their family members if they tested positive too.
According to an affidavit, it was discovered that Carter "Carter reported to [his deputy chief] he was not feeling well and had tested positive for COVID-19 per his test results." March 24th and a week later told the same lie about his daughter.
Carter fraud took the wrong turn when he was asked to turn in a copy of his test result. He admitted that he was not tested for COVID-19 but when later requested to provide doctor's notes for his daughter, he did not turn in the documents which led to the investigation of the case.
The situation was then investigated and it discovered that as at the time he was said to be sick, Carter was likely in a Texas resort.
In his defense, Carter said it was greed that enforced his actions.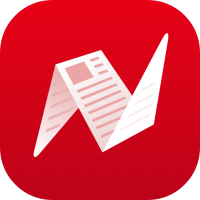 This is original content from NewsBreak's Creator Program. Join today to publish and share your own content.