"In the blue zones region of Ikaria, more than 80 percent of people between ages 65 and 100 are having sex." Blue Zones
What's a Blue Zone?
"Blue Zone" is a term that is often used to describe places in the world where some of the world's oldest people live. It was the result of an amazing study by Dan Buettner and a group of researchers. 
Buettner founded "Blue Zones", an organization in the United States that is dedicated to the creation of healthy communities in the country.
It's becoming more apparent that there's a clear link between how you live your life and your longevity.
Healthy Bodies Have Better Sex
What's good for your love life are The same things that are good for your body.
A healthy diet, exercise, and a good night's sleep.
Sex Can Ease Your Headache
Studies have shown that oxytocin is released during sex. 
Now the hormone oxytocin is sometimes called the love hormone. It promotes bonding in sexual and platonic relationships. It brings people together, and that's a good feeling.
Oxytocin stimulates cannabinoid receptors, bringing feelings of calm and well-being. It has been shown to reduce pain and lower cortisol, reducing anxiety. It calms the nerves.
Your mood will improve which contributes to your overall well-being.
Sex Helps You Sleep Better
The calming effect of oxytocin promotes sleep. Sleep is one of the three 
Insomnia, oversleeping, and mental health are interconnected. Getting a good night's sleep protects your memory, reducing the risk of dementia and Alzheimer's.
Orgasms Have Healing Properties
In a recent study in the US, 94 percent of men admit to masturbating. So do 85 percent of women. That's good news.
There's a lot of evidence to support the fact that the more often men have an orgasm, the less likely they will get prostate cancer. In women, masturbation can help prevent cervical infections. They are also known to protect against urinary tract infections. 
Orgasms are also known to reduce depression. That's because you are increasing the endorphins in your bloodstream.
Sex and death
According to a south Wales study published in 1997, sexual activity seems to have a protective effect on men's health.
The risk of dying from a cardio attack was 50% lower in men who reported a high frequency of orgasms. 
That's great news.
Now That You Know, What Are You Going to Do About It?
Nurture your relationships and treat them with respect. If you're not in a relationship right now, don't despair. You can have regular orgasms even if you don't have a partner.
Stress relief is one great side effect of regular orgasms and it's a great mindfulness practice as well. Being in the moment is a form of meditation, which supports your wellness. Take the time to savor your experiences.
Your friends and partners are key to leading a healthy life. You'll live longer as well.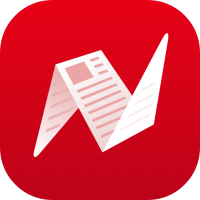 This is original content from NewsBreak's Creator Program. Join today to publish and share your own content.