September is time for back to school and signals the end of summer fun. But there is one more chance for your family to get together, and that's the Seattle Children's Festival.
This will be the 6th year for this weekend of family fun and we are looking forward to seeing you there. Hosted by the Seattle Center and Northwest Folklife, this multi-cultural fest offers a variety of entertainment.
This is the perfect year to Celebrate Our Big Neighborhood. 
We bring together local communities to showcase and celebrate families of the Northwest. Using different educational and hands-on programs, your children will be introduced to new cultures and traditions.
There will be live performances and interactive workshops geared toward families and children of all ages.
There are two main stages, two Discovery Zones that will host hands-on activities. Three workshop spaces promise interactive activities and a STEAM lab brings even more to see and do.
Highlights include:
Storytime with Aleksa Manila
Manila reads books about growing up and learning to accept differences. She holds storytimes at public libraries, festivals, and Pride events. They're an extension of her social justice activism but they are also a way to encourage children to develop an understanding of others and support them in loving their own differences.
Storytime with One Vibe Africa
This non-profit organization in Africa is dedicated to supporting its local community and educating others about its culture. They teach kids how to create crafts, sing songs, and support one another.
Their goal is to inspire and empower youth.
Cultural Showcases
The festival will present several cultural Showcases including Traditional Chinese dances by Melody Institute and Filipino dances by FCH Kalahi
Breakdancing Workshop and Competition with 206 Zulu
206 Zulu has been hosting workshops and breakdance competitions in Seattle for years. They are a flourishing breakdance chapter of a worldwide organization, home to talented artists and instructors. 
Khazm, the owner of the chapter is excited for the opportunity to teach the fundamentals of DJing, MCing, graffiti, breakdancing, and knowledge to today's youth. He keeps up with new dance crazes from trap beats to new YouTube dance moves. It's sure to be a lively hit with dancers of all ages.
Other dance workshops including flamenco, salsa, and bachata are part of the programming.
The Colors of Peace Exhibition and so much more!
This exhibition has been staged in communities around the world. Local artists are invited to submit art that depicts the theme. Artwork created by our younger souls is sure to be a part of this exhibit. More details to come.
Full event details:
Saturday, September 21–22, 10 AM — 4 PM at the Seattle Center Armory & Fisher Pavilion
The festival is committed to 'Access for All'. 
Programs cater to youth ages 3 -12, promising fun for the whole family!
Northwest Folklife and the Seattle Center have a year-round program called 'Our Big Neighborhood'. This festival is part of the annual programming and is one of the best family events.
Seattle Center
Seattle Center is host to exceptional events and hosts a variety of experiences and environments that delight and inspire. Their focus is on building stronger communities worldwide.
September is one of the best times to head to Seattle. 
If you're looking for a bargain, there are unfilled, possibly discounted hotel rooms to choose from. There are quite a few autumn festivals to choose from and the weather is still mild. It's also less crowded, as the crowds from the summer have gone home.
Temperatures range from 40 to 70 degrees, and there might be more rain, so be prepared for cooler temperatures and pack an umbrella.
Seattle Center Armory, 305 Harrison Street, Seattle, WA 98109
Sources: Parent Map, Northwest Folklife, Seattle Center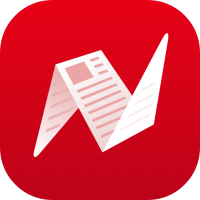 This is original content from NewsBreak's Creator Program. Join today to publish and share your own content.