Seattle is located in one of the best places to live in the country, the Pacific Northwest.
With a population of 3.43 million, it's a great resource for start-ups and the first choice for many entrepreneurs.
That's why there are so many businesses that choose to make their beginnings here.
The weather is great and there is a lot of skilled talent in the area. Young people love the outdoor opportunities as well.
Here are four Seattle startups that are hiring right now.
Chewy
Seattle
 ECOMMERCE, PET, RETAIL
This company is on a quest to help people connect through pets.
Chewy concentrates on technology and merchandising in the Seattle office to improve the customer experience.
They are an American online retailer of pet foods and products. They measure success by the happiness of the people and pets it serves, not simply by the number of pet supplies delivered.
The company focuses on providing a website and apps that are easy to use, with great order tracking and personalization. They want to change the way we shop for our pets.
This company views pets as part of our family and tries to exceed the expectations of the customer at all levels of their experience.
"Our mission is to become the most trusted and convenient destination for pet parents and partners everywhere."
The Best Covid video featuring family pets.
Benefits Overview
Unlimited time off, competitive compensation including a robust medical, dental, and vision benefit package is offered to the successful candidate.
They are concerned about employee wellness, offering support programs to improve physical and mental health, mentorship programs, and support groups.
There are tons of training opportunities, resource groups, and events to help you track advancement and plan your future here. They want to develop team members so they can promote from within.
Volunteering in the community is important and there are opportunities to join recreational teams, participate in company outings, happy hours, and other events so you can bond with your coworkers and have fun together.
Donuts Inc.
Bellevue, WA
 CONSUMER WEB, INTERNET OF THINGS, RETAIL
Donuts is a domain name registry with a large portfolio of new generic top-level domains including .CAREERS, .SUPPORT, .PHOTOGRAPHY, .CAFE, .PIZZA, .SOCIAL, .WORLD, .LIVE, .TRAVEL, .FAN and .CHARITY.
Benefits Overview
Donuts Inc. provides generous child care and parental leave benefits package, including twelve weeks for the primary and eight weeks for the secondary caretaker. We're a family-focused company with company-sponsored family events. Family medical leave is also included for those moments when your family needs you more than they do.
Our flexible work schedule allows you whatever it takes to get your job done. They are agile and flexible, so your suggestions will be considered.
Corporate culture is important to us at Donuts Inc.
Volunteering is important to you so it's important to them. They support employees in volunteering in the local community to benefit charities such as Food Lifeline, Mary's Place, and Hopelink.
Their open-door policy is reflected in their open office floor plan, and they encourage group brainstorming sessions as well as intracompany committees.
We've all discovered the importance and value of a remote work environment, as well as the importance of connecting in a team environment. They strategize and plan in teams and set team deliverables. There's a home office stipend for designated remote employees.
Diversity strategies include a highly diverse management team, mean gender pay gap below 10%, and unconscious bias training. Donuts values diversity and we respect each other's differences.
Donuts' health and wellness benefits include dental, disability insurance, health insurance, and our life insurance packages. Vision benefits are offered as well.
There is an onsite gym for employee use and they have team workouts. Yoga is also offered onsite and they encourage our employees to participate in our wellness programs.
They offer commuter benefits and casual dress as well as other perks and discounts for our staff.
Company outings include two large-scale family events each year and departments offer a couple of outings on their own as well.
A staff game room with ping pong tables and a mini-golf course are ready to use and there's a happy hour option and a stocked kitchen for those who wish to socialize onsite.
Daily lunch is provided where staff from all levels socialize while they eat.
They want you to succeed so they offer a wide range of professional development benefits including a continuing education stipend, $1,500 annually for employees who wish to continue their professional education, job training, and conferences, online course subscriptions, and paid industry certifications. They promote from within.
There is a 401(K) matching program and options to purchase company equity. Performance bonuses for everyone at all levels ensure the team is supported.
Paid vacation and time off include paid sick days that accrue based on years of work.
Assurance
Seattle, WA
 CONSUMER WEB, ECOMMERCE, FINTECH, INSURANCE
This tech start-up is focused on improving the personal insurance industry using world-class Data Science, Engineering, Product, and Marketing.
Celebrate your uniqueness.
Culture
They support the local community and love it when you do too. Volunteering is important.
Benefits
Flexible Working Environment
Working hours are up to you. They care more about results than when and where you do the work.
Unlimited Time Off
You work hard, so take the time you need to reset when you need it.
Nutritional Snacks and Weekly Lunches
Healthy snacks and a weekly lunch are part of how they keep you satisfied.
Commuter Benefits
Free public transportation or subsidized parking is available.
Inspiring Offices
It's important to work in a space that encourages creativity so they've designed the office with an open concept, stunning views and a rooftop deck.
Competitive Health Benefits
A great benefits package includes competitive health, dental, and vision benefits packages.
Choice of High-End Equipment
They provide you with the tools you need to succeed, including the option of a variety of high-end computers and accessories.
Investment Opportunities
They support you in your investments. A strong 401k plan, with options to invest in traditional, Roth, and after-tax options is available.
Axon
Seattle, WA
 ARTIFICIAL INTELLIGENCE, CLOUD, SOFTWARE, WEARABLES
They provide connected public safety technology, including software, hardware, and AI solutions. They develop tech and weapons products for law enforcement, military and civilians, including body cameras and associated services.
They want to use technology to make the world a safer place. Our team is made up of product experts, security pros, engineering wizards, sales & marketing pros, and technology buffs.
Benefits
They want to ensure all aspects of your health is taken care of including mental health. All employees have access to on-demand therapists, coaches, and psychotherapists. Access help when you need it.
Virtual therapy and real-time behavioral coaching are provided.
They provide personalized coaches and skill-building activities to support you in your ongoing education. They work hard and want to ensure you are taken care of.
Sources: Built In Seattle,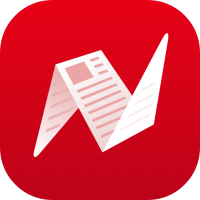 This is original content from NewsBreak's Creator Program. Join today to publish and share your own content.