Little Neon Taco Seattle has been working hard to stay open during the pandemic and has tried quite a few things to keep their business running.
Seattle's First Hill, home to the city's most renowned hospitals, can seem drab compared to its colorful neighbor Capitol Hill. Little Neon Taco used to be the bright spot in the neighborhood. Unfortunately, the pandemic changed that for the locals.
Now you'll have to go to La Dive to get your Taco fix.
In the past, chef and owner Monica Dimas offset the clean white walls and tabletops with brightly painted Mexican art. Behind the bar, carved-out shelves reach to the ceiling and host potted plants, bottles of tequila, a statue of the Virgin Mary, a painted skull, and a prayer candle.
All of these details are part of the legacy of this Taco spot and will be returning when they find a way to reopen in permanent digs.
Her standout tacos have been impressing locals since she began serving them at divey Nacho Borracho in 2014. Whether you need a mole fix or want to hole up for an hour, feasting on chicharrones, these are the tacos you want to find.
They've built a customer base in Seattle and are hoping their regulars will find them at their new location.
They've gone through many changes during the pandemic, as have many other restaurants. They left their roots and started pop-ups in various locations in Seattle, keeping customers happy by posting updates on social media. They were at First Hill and popped up at La Dive and KBM Seattle Commissary.
Little Neon Taco is relocating its burritos and Mexico City–style tacos to La Dive, the excellent wine bar on Pike Street, starting March 11. The full takeout menu will be happening here in popup form, she says, plus wine pairings.
To keep their customers happy and to keep Neon Taco Bell top of mind, they created this playlist.
Pairings
They've been pairing wine with Tacos for some time now and have great ideas for your dining pleasure.
At La Dive, Seattle's favorite natural wine shop, the experts have a few ideas for the best pairings.
If you're not a wine aficionado, they've got other ideas. La Dive's Southside Honey includes Plymouth Gin, mint tea, a signature vermouth blend, lime, and a dash of bitters, all blended to slushie perfection.
For their pairings, La Dive picked four versatile wines ranging in price between $16-$24.
Cantina Furlani
This tropical white blend is zesty with a hint of minerality, light, crisp yet satisfying roundness on the palate.
Dharma Orange
Notes of melon and citrus with great length and a slightly dry finish from the tannins.
Culpable Pinot Noir
Bright, clean easy-drinking with notes of earth and spice and no oak.
Lagrein
A pleasant cherry fruit bouquet with hints of bitter chocolate on the palate.
Little Neon is offering its full menu for take-out.
That includes a variety of delicious tacos.
Tacos (set of 2)
Carnitas
pulled pork, green salsa, onions, cilantro $7
Seasonal Veggie
Chorizo
spiced ground pork, cotija, pickled onion $7
Crispy Pork Belly
red salsa, cilantro, slaw $9
Mushroom
Picadillo
ground beef, crema, cilantro, slaw, tapatio $7
Birria
(set of 3 tacos) beef, side of consommé, onions, cilantro, smokey salsa $10 make them quesatacos +$2
served on house-made corn tortillas (flour tortillas available upon request)
Little Neon Taco at La Dive, 721 E Pike St, Seattle, WA 98122, US
Sources: Little Neon To Go,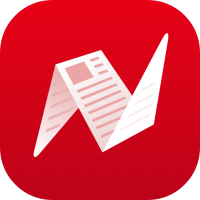 This is original content from NewsBreak's Creator Program. Join today to publish and share your own content.