Old-school alternative rock meets industrial punk at Riot Fest.
Riot Fest: Sept. 16–19, 2021, Douglas Park, Chicago, IL
Riot Fest is a three-day, seven-stage rock festival. Organizers are known for their tendency to include special surprises and unexpected elements into the festival weekend.
In the past that has included full-album plays, tributes to past artists in the form of butter, ice, and wood sculptures, secret sets, and late-night shows. These elements are designed to keep attendees on their toes.
This year they've added on a special "Preview Party" to kick things off on Thursday, September 16 for dedicated fans who purchased their tickets well in advance.
Here's a recap of the Festival from 2017 so you know what to expect.
Friday
The festival will begin by showcasing artists like The Smashing Pumpkins, Coheed and Cambria, Lupe Fiasco (performing The Cool), and NOFX.
Saturday
Featured artists will include Run the Jewels, Faith No More, Dropkick Murphys, Rancid, and Taking Back Sunday.
Sunday
Several long-time favorites including Nine Inch Nails, Pixies, Machine Gun Kelly, and DEVO will close out the festival.
Other new additions include Knuckle Puck, Four Year Strong, 3OH!3, The Bronx, Bleached, Citizen, Man On Man, FACS, and The Bollweevils.
Riot Fest is an independent music festival that brings the best of punk, rock 'n' roll, hip hop, metal, alternative, and anything that remotely fits in between. They were created in 2005
Riot Fest organizers are credited with bringing about some of the least expected band reunions in the genre.
Headliners
Nine Inch Nails
This band is constantly evolving, and experimenting with industrial rock, alternative rock, electronic rock with a metal ambiance thrown into the mix. They've managed to include gothic characteristics in their music without being assimilated into the genre.
Nine Inch Nails is commonly abbreviated as NIN and stylized as NIИ. They were formed in 1988 in Cleveland, Ohio.
Trent Reznor was the only permanent member of the band until the official addition of English musician Atticus Ross in 2016. Reznor is a Singer, songwriter, multi-instrumentalist, and producer who enjoys experimenting with new formats and ideas.
All that experimentation has paid off. Nine Inch Nails has sold over 20 million records and has been nominated for 13 Grammy Awards.
Reznor is not afraid to end conventional relationships with labels in order to safeguard his artistic freedom. He found creative alliances with outsider champions like David Bowie, Saul Williams, and David Lynch.
This is their song 'Wish', which won a Grammy in 1992.
The Smashing Pumpkins
This alternative band from Chicago has been around well before the term "grunge" was invented. Smashing Pumpkins is an '80s band with a diverse, densely layered, and guitar-heavy sound that remains relevant today.
Their music contains elements of gothic rock, heavy metal, dream pop, psychedelic rock, progressive rock, shoegazing, and, in later recordings, electronica.
The group's primary songwriter, Billy Corgan, reflects his creative style in the band's albums and songs using cathartic lyrics and powerful beats. He initially formed the band and the current lineup features Corgan, Chamberlin, Iha, and guitarist Jeff Schroeder.
Run the Jewels
The duo is comprised of two very distinct talents in the rap genre. They often come on stage and play a set individually, then go back and come out as Run the Jewels. An unexpected duo, their collaborative LP, 'Run the Jewels' has gained in popularity.
It was an underground hit in 2013 so they expanded with a second LP, "Run the Jewels 2", which shifted them from an underground hit to a genuine chart presence.
Run the Jewels is a slang saying for a stickup, but the gesture that they've adopted for their cover has different meanings. Fans have adopted the gesture that is comprised of two hands, one making the shape of a gun pointing at the other hand which is making a fist.
For the underprivileged fan, the symbol represents the power the average person has in society. Regular everyday people can change things.
Pixies
This band from Boston, Massachusetts is associated with the '90s alternative rock scene and mixes elements from a wide variety of genres. They encompass many of the emo, pop-punk, *surf rock, and post-hardcore types of punk rock. *Surf music is rock music associated with the surf culture found in Southern California.
Pixies are known for their dynamic "loud-quiet-loud" shifts and song structures. Their main songwriter is Francis and his surreal lyrics cover offbeat subjects such as extraterrestrials, incest, and biblical violence.
Machine Gun Kelly
This artist has made a recent shift in how he's presenting himself to fans. Colson Baker or MGK has always presented a 'bad boy ' image. His tattoos, promotion of anarchy, and public endorsement of drug use all added to his image. With his recent album, he's channeling punk rock, which is a change from his previous rap genre.
He is noted for his compositional blending of contemporary and alternative hip hop with rock and punk.
The Chicago-based festival, including rock, hip-hop, and alternative acts, is set to take place in September in Douglas Park. The entire park is 218 acres, one acre smaller than all of Humboldt Park, which was the previous venue.
Douglas Park Beautification
Festival organizers have started a Douglas Park Beautification Initiative to help with preparing the park for the annual festival and to give back to the community. They will be planting flowers and painting structures as well as organizing two days of park cleanups powered by volunteers.
Neighbors are invited to register for free admission to the festival, as a neighborly gesture. The festival brings a lot of people through the community and organizers want to be sure that neighbors are able to attend the event as well. It's an effort to include them so they feel that Riot Fest isn't just for outsiders.
Douglas Park controversy
There is some local controversy about allowing the festival to open this year in the park.
Tickets for Riot Fest didn't come cheaply. Some of the passes for a high-end experience went for $1500 each, a price some say keeps the average working-class person away.
Riot Fest organizers have tried to work with the local community by inviting them to attend for free, but not everyone is happy with the arrangement.
The park will be closed for several weeks leading up to the festival, and for some in the area it's the only available outdoor space to get together with family and friends. Covid hit the neighborhood hard and they're still healing. Residents need access to the parks as the only green space they rely on for recreation and respite. Taking it away seems like a final straw.
Park district general superintendent Mike Kelly is aware of the concerns. He points to the fact that large-scale events bring in money that is essential to running the park district. He also notes that there are always some who take a negative view of events and there are a lot more positives that come with the festival.
Either way, Riot Fest is firmly ensconced at Douglas Park this year and they're already selling tickets for the 2022 event.
Douglas Park, Entrance at W. Ogden Ave. & S. Sacramento Dr. Chicago IL
Sources: Thrill List, Esquire, Riot Fest, do312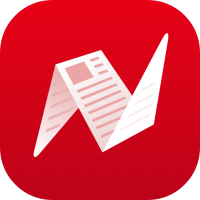 This is original content from NewsBreak's Creator Program. Join today to publish and share your own content.