Do You Believe in the Supernatural
New York City is set to become an electronic dance utopia with the twelfth edition of the Electric Zoo festival.
Electric Zoo, Sept. 3–5, 2021, New York, NY
The parkland of Randall's Island Park will be transformed into a party venue by the creative minds behind Tomorrowland, Mysteryland, and Sensation. They will inject the event with a dose of passionate magic to create a dancing paradise.
The island will have four musical areas, each with a different theme and stage. Each stage will be hosted by a selection of artists who will transport you to another magical world of their creation. 
The stages are referred to as the Main Stage, Hilltop Arena, Sunday School Grove, and Riverside. Each creates a different experience. Electric Zoo afterparties happen at venues like King's Hall, Output, and Schimanski, to name a few.
2021 Theme: Supernaturals
The Electric Zoo theme this year sets the stage for a mystical encounter with reality. Removing limitations allows space for the entrance of mystical creatures. Expect to encounter spiritual pandas, mystical entities, cosmical unicorns, astral enchanters, and spellbinding sorcerers over the course of your adventure at the Zoo
"Let go of everything you once thought unimaginable and believe in the Supernatural." Electric Zoo
With a carefully curated lineup of the most creative names in Electronic Dance Music, this event is the premier event in NYC. Dubstep, House, and Bass are top of mind as well.
When you look at the headliners, you will see a diverse selection of talented artists from all over the world. 
What to wear?
For some festivals, it's all about Cosplay, and Electric Zoo is no exception.
Glitter and glam, makeup that lets you bring out the wild inside of you, dressing up for a rave is an anything-goes experience.
This year's theme is Supernaturals if you're looking for some inspiration. 
Dress up like the party animal you are with leopard prints, zebra or tiger prints, add a bit of snakeskin and show a lot of your own skin. Animal-inspired styles are always a hit. 
Glow in the dark clothing or accessories is sure to attract. A bandana is always a handy accessory that has multiple uses. 
Be sure to bring water as well. a hydration backpack is a great idea or you can bring along a reusable bottle for fill-ups at a water station. Wear breathable clothing, to keep you cool while you dance the days away. A swimsuit under your crop top gives you options.
Headliners
Tiësto
He's a professional and is sure to transport dance audiences to another world. 
This Dutch DJ and record producer was voted "the Greatest DJ of All Time" by Mix magazine in a 2010/2011 fan poll. DJ Mag readers named him the "best DJ of the last 20 years.
He's in Vegas in 2021, performing on a regular basis to excited fans from all over the world.
Alan Walker
This internationally acclaimed English-Norwegian DJ and record producer was ranked 26th on DJ Mag. He released his debut studio album, Different World, in 2018.
in 2015, Walker released Faded and it went platinum in 14 countries. Have a listen here.
Alesso
He has achieved cross-genre success, blending progressive house with pop. Alessandro Renato Rodolfo Lindblad is a Swedish DJ and record producer.
This song could be for the men and women taking care of patients during the pandemic….
Chris Lorenzo
This UK artist pioneered a hometown sound that has become increasingly popular with fans. It's a Jackin' house come Bassline hybrid sound, which he terms simply "House & Bass".
It's the moment when house bass connected to dubstep and got heavy. A lot of the high hat patterns are shuffled or taken out of the grid to create a more groovy or human feel. 
Aly & Fila
This duo is an Egyptian trance* music pair made up of Aly El Sayed Amr Fathalah and Fadi Wassef Naguib. 
They host an Internet radio show called Future Sound of Egypt.
*Trance music is music with a tempo between 135–150 beats per minute with repeating melodic phrases. There's also a dramatic musical form that distinctly builds tension and elements throughout a track that ends with distinct peaks or drops.
ILLENIUM
Nicholas D. Miller is an American musician, DJ, and record producer. He has released three studio albums, his most recent, Ascend, being released in August 2019 on Astralwerks.
Kaskade
Ryan Gary Raddon is an American DJ, record producer, and remixer. 
DJ Times voted him "America's Best DJ" in 2011 and 2013. DJ Mag named Kaskade fifty-first on its 2009 list of Top 100 DJs.
His popularity with fans continues.
Kaskade is returning to Las Vegas this summer with booked spots at Hakkasan, Wet Republic, and Omnia.
<iframe width="560" height="315" src="https://www.youtube.com/embed/LDIoxgnl-ho" title="YouTube video player" frameborder="0" allow="accelerometer; autoplay; clipboard-write; encrypted-media; gyroscope; picture-in-picture" allowfullscreen></iframe>
Zeds Dead
This Canadian electronic music duo from Toronto, Canada is composed of Dylan Mamid, also known as DC, and Zachary Rapp-Rovan, also known as Hooks. They became known by releasing original music and remixes from 2009–10 before becoming a staple on the international touring circuit.
Electric Zoo: September 3–5 2021 on Randall's Island, New York
Sources: Thrill List, Esquire, Electric Zoo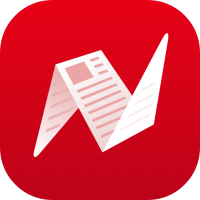 This is original content from NewsBreak's Creator Program. Join today to publish and share your own content.