Where everyone radiates positivity.
Dates: Sept. 2–5, 2021, Manchester, TN, U.S.A.
Sometimes the best words come from another language.
In this case, it's Creole, the language of building community.
It's a language that comes from mixing and simplifying the different languages spoken by a diverse group of people who come together to communicate.
Bonnaroo is New Orleans French Creole slang for 'Best on the street', and that's exactly what this festival provides.
The first few festivals were all about jam bands and folk-rock, but they've expanded over the years to include a wide variety of genres.
So many incredibly talented people together in one place. The energy is captivating and contagious. The atmosphere has such a friendly vibe, some say the festival is a throwback to the free love days of the 60s.
Consider the High Five.
The greeting that says welcome and is a ceremonial salutation for Bonnaraneans meeting each other. The up high, the down-low, and the two-stroke … all say — we are connected. We are one.
The Bonnaroo Music and Arts Festival in Manchester, Tennessee.
With over 10 performance stages and a lineup of diverse and exciting musicians, Bonnaroo will keep you entertained for the whole time you are there. They curate the artists so there's always a great mix of mainstream and new talent.
If you love festivals, this is one you cannot miss.
Headliners
Foo Fighters
Foo Fighters' are composed of Dave Grohl, Taylor Hawkins, Nate Mendel, Chris Shiflett, and Pat Smear. Since 1995, they have become a dominant force on the global festival, stadium, and arena circuit. They have an extensive collection of gold and platinum albums and they've won 11 Grammys, four Brit Awards, and sold 25+ million records.
Megan thee Stallion
A force to be reckoned with, Megan Jovon Ruth Pete is a talented rapper and songwriter. She's at the peak of her career, selling out shows across the States and around the world. Originally from Texas, her breakout came when her freestyling became popular on social media platforms such as Instagram.
Lizzo
This singer, rapper, and songwriter is also a talented flutist. Unabashedly herself, Lizzo takes no prisoners and doesn't allow body-shaming critics to influence her. Instead, she stands tall and remains true to herself and her talent, which makes her all the more brilliant.
The iconic 'Good As Hell' by Lizzo. Lovin' it.
Tame Impala
This Australian writes, records, performs, and produces all of the music on this psychedelic music project Kevin Parker calls Tame Impala. The touring act includes Parker, Dominic Simper, Jay Watson, Cam Avery, and Julien Barbagallo.
Tyler, the Creator
This artist is multitalented, otherwise knowns as Tyler Gregory Okonma, he is an American rapper, singer, songwriter, record producer, actor, visual artist, designer, and comedian.
Lana Del Rey
The stylized quality of Elizabeth Woolridge Grant's musical creations explores many themes. She's an American singer-songwriter. Her music is noted for its sadness, tragic romance, glamor, and melancholia, containing many references to pop culture, particularly 1950s and 1960s Americana.
Run the Jewels
Two distinctive and celebrated names in rap got together to form Run the Jewels. They are an unlikely combination but they exceeded all expectations with their critically lauded Run The Jewels collaborative LP.
In 2012 they discovered a certain creative synergy on Mike's R.A.P. Music album (produced by El-P) and El's Cancer 4 Cure album (featuring Mike).
Recent creations are uncompromisingly raw, forward-thinking hip-hop tunes, receiving critical accolades including Rolling Stone, Pitchfork, XXL, SPIN, and the New York Times.
Janelle Monáe
This talented singer-songwriter, rapper, actress, record producer, and model has her own record label, Wondaland, and recently revealed her sexuality as queer. She's showing us the real person behind the androgynous mask she wore through most of her early career.
Lil Baby
A Georgia native, Dominique Armani Jones, known professionally as Lil Baby, is an American rapper, singer, and songwriter. In 2017 the release of his mixtape Perfect Timing brought him into the spotlight where he has become one of the most prominent figures in the rap music scene.
Campground Plazas
At Bonnaroo, camping includes discovery and adventure. It's not just about a place to sleep at the end of a long day of enjoyment.
There are Plazas strategically placed in and among the campers. They are places to gather and explore art and activities. They've also got information centers and medical or safety staff. No matter where you end up in the camp, there will be a Plaza nearby.
There will be secret shows, surprise parties in the early hours of the morning, and appearances by celebrities. The 4 party barns allow for exciting entertainment that will keep you hopping all through the night and into the wee hours.
All Plazas include safety stations, information, showers, misting stations, shade, free wifi, and porta-potties.
Welcome to The Farm. Welcome to Bonnaroo.
Parades
Bonnaroo hosts random parades for the simple fun of having one. Dress up or dress down, dance to the beat of your own drums as you parade through Centeroo. Join them all or be entertained as you watch from the sidelines.
Yoga-Roo!
Challenging power yoga, restorative practices and relaxation stretches, the yoga sessions take place in several locations across the Farm. The classes are free and open to all levels. The grass is soft enough to use without a mat, so join as you will.
Roo Run
There's a 5K on Saturday and costumes and creativity are encouraged. Wear what you want but be sure to wear athletic shoes to keep your feet happy. Supports the Bonnaroo Works Fund.
Soberoo
There's nothing wrong with making the choice to stay clean and sober at Bonnaroo. There's a special hangout and camping area for those that want to be with like-minded Bonnaroovians.
This is a supportive, nonjudgemental group that doesn't condemn or condone the use of drugs or alcohol. Soberoo is simply liked-minded music fans who gather to offer support and traction in what might otherwise be a slippery slope.
Bonnaroo is a community all about RADIATING POSITIVITY, and that's what makes this entire experience so special. What you get from this experience depends entirely on what you put into it.
Bonnaroo, Great Stage Park, Manchester TN
Bonnaroo Farm is a 700-acre (280 ha) farm in Tennessee,
Sources: Thrill List, Esquire, Bonnaroo Music & Arts Festival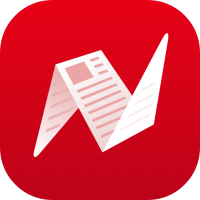 This is original content from NewsBreak's Creator Program. Join today to publish and share your own content.