Wonder Bus Music and Arts Festival
The Wonder Bus Music and Arts Festival is back for another year of music, food, and arts. Dates: August 28–29
This is their second year in Columbus, OH on the grounds of CAS, which is the perfect site for the music festival. Festival-goers can spread out in the 54 acres of open-air, outdoor space.
Headliners: Kesha, Wilco, Grouplove, Black Pumas, AJR
This all-ages festival brings great music, tasty treats, and a wide variety of creative arts to Columbus.
Lineup of Performers 
Saturday, August 28
WonderBus presents some of music's top hitmakers including Kesha; AJR; The Band Camino and more.
Kesha
AJR
The Band Camino
The Knocks
Grandson
Ritt Momney
Dreamers
John K
Mobley
Leah Kate
Rebounder
Bird + Byron
90's Kids
Wavrunner
Sunday, August 29
Wilco will make their only Ohio appearance in 2021. Other artists include Grouplove; Black Pumas and other fantastic artists as noted below. 
Wilco
Grouplove
Black Pumas
Bob Moses
St. Paul & The Broken Bones
Absofacto
Smallpools
Peach Tree Rascals
Valley
Cobi
Londin Thompson
Doc Robinson
Pray For Sleep
Jack Harris
It's going to be a fantastic two days of great music and fun.
The layout of the CAS site allows festival-goers room to explore vendors, amusements, and playful sites. 
Wonder Bus and CAS are sharing the revenue with The Ohio State University Wexner Medical Center's Department of Psychiatry & Behavioral Health to promote and raise funds for mental health initiatives.
It's a perfect time to promote live music and focus on the positive impact music has on the hearts and minds of everyone involved. Music heals and supports us.
Headliners:
Kesha
This talented artist is passionate and socially engaged. Her global audience passionately believes in her message. Over a billion views on YouTube, 10 Top Ten Singles, and nearly 40 million followers on social media give her a powerful voice for good.
She is known for her work supporting animal rights as the Humane Society International's first Global Ambassador. She's also an advocate for equality, being honored with the 2016 Human Rights Campaign Visibility Award.
In 2018 she was named one of Time Magazine's Time 100, their list of the most influential people in the world.
The Band Camino
The Knocks
From New York City, this electronic music institution has evolved throughout its successful career. 
They've toured around the world and collaborated with some of music's biggest names and they've performed on Jimmy Kimmel Live!
This group is not to be missed.
Their single "All About You" with Foster the People is soaring on the Alternative Radio charts (#15 and rising).
Wilco
An American rock band legacy, Wilco has won multiple Grammys, created two festivals, and their own record label. They've released a ton of albums (11 to date). This group of six is from Chicago and is considered a powerhouse live.
If you get a chance to see them on stage, you will see what many consider the best of the best.
Grouplove
They have a quirky '90s style feel with a rock and roll soul. Grouplove is an LA band that crosses over from mainstream to indie, playing festivals around the world.
They met while two of them were attending an art residency on the island of Crete in Greece. Hannah Hooper, Christian Zucconi, Sean Gadd, Ryan Rabin, and Andrew Wessen made plans to meet again and record what they'd been working on. Their Grouplove's debut EP was released by Canvasback in 2010.
Black Pumas
Imagine two talented musicians, one busking in Austin Texas, and the other one seeking a new collaboration, a new sound.
Eric Burton, singer, and songwriter grew up singing in church and loved musical theater as a young man. He traveled through the US improving his performance skills and ended up in Texas in 2017.
Adrian Quesada, a Grammy Award-winning guitarist, and producer heard about Burton from a friend.
The two met and there was magic. Together they created a dramatic flair that is still commented on today.
They formed the Black Pumas and quickly became a Grammy-nominated act, streamed millions of songs, and sold out multiple tours in North America and Europe.
They wanted to create their own sound, instead of just doing throwback soul. They've achieved a sincerity that evokes a certain era, but it's all their own.
The official live video of "Colors" has been viewed over 57 million times on YouTube.
AJR
This group is all in the family. 
When these three brothers formed a band they unlocked magic in their living room. They write their own songs, produce and record them.  
A combination of indie-pop, this trio is AJR, named for the first initials of their names. Adam [bass, vocals], Jack [vocals, guitar], and Ryan [ukulele, piano, vocals].
Their new album (the fourth one) is called OK ORCHESTRA and it is composed of intricate alternative rock, hummable pop, and Broadway bombast in a unique style that they are loved for.
They are popular, with their past albums generating billions of streams and the band earning one triple-platinum single, one double-platinum single, four platinum singles, and one platinum album.
They are one of the biggest indie bands on the globe today. 
Here's a song from their new album.
Wonder Bus Music and Arts Festival
Location: 
The Lawn at CAS , 2540 Olentangy River Road, Columbus, OH 43202
CAS is a company that provides scientific information solutions. They curate, connect, and analyze the world's published science to accelerate breakthroughs.
Sources: Thrill List, Esquire, Wonder Bus, CAS,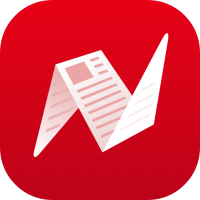 This is original content from NewsBreak's Creator Program. Join today to publish and share your own content.