The HARD Summer Music Festival is the place to be.
Main Headliners: Future, Kaytranada, DJ Snake, Dillon Francis, 2 Chainz 
This National music festival is a musical cruise down the hard-line back alleys of electronic music's biggest acts of the moment.
They've put together a lineup that includes famous alternative and electronic acts combined with emerging talents. That brings a freshness and synergy to the event that is unparalleled.
This music festival has been relocated to San Bernardino, and they will welcome guests for two days of performances, July 31 — Aug 1, 2021.
The hottest names in electronic music are represented as well as Back-to-Back (2b DJ sets) presented by high profile producers. They represent some of the up-and-coming names in the genre.
Bass music is popular electronic dance music and hip hop genre that focuses on a prominent bass drum and/or bassline sound. There are many different types of bass music. Each of them put a different spin on one of the loudest elements in music and the creativity is amazing. The sound is created using synthesizers and drum machines.
Examples are Dubstep, Bassline, Miami Bass, UK Bass, and there are many more.
This festival brings bass music by JAUZ, Kayzo, Ekali, Slushii, JOYRYDE, SAYMYNAME, Yultron, Virtual Riot, and k?d to name a few.
There will also be dance music b2b sets from talented creators like DJ Snake and Malaa, trap favorites Baauer and RL Grime, and bass maestros G Jones and EPROM.
Rap and hip-hop artists are well represented by headliners Future and 2 Chainz, as well as Don Toliver, and Iann Dior.
Relevant hip-hop names such as Lil Durk, Mario Judah, $NOT, Rubi Rose, and DJ Scheme bring their creations to the fore.
Headliners:
Future
An Atlanta, Georgia native, this 37-year-old talent, is a rapper, singer-songwriter, and record producer. His name is Nayvadius DeMun Wilburn and he was nicknamed "the Future" when he was part of the Dungeon Family musical collective. It's as if they were predicting his future because he became The future of the genre for many years.
He's been a part of rap culture for years, lending a certain coolness to codeine-laced drinks like Lean or Dirty Sprite. He's long since quit, but the legacy of his early years remains.
Over the years he created and recreated himself, appearing as the Astronaut Kid, Pluto, and Future Hendrix, to name a few.
Now he's enjoying his success, living his dreams as he plans his next reincarnation.
Kaytranada
This talented producer was born in Haiti and raised in Montreal, Canada. Louis Kevin Celestin, known as Kaytranada, was discovered after releasing a series of mixtapes, remixes, and original music projects beginning in 2010.
DJ Snake
Born William Sami Étienne Grigahcine, in France, this talented producer and dance music icon is known as DJ Snake. Working with many famous artists such as Selena Gomez, Lauv, and Lil Jon, DJ Snake showcases a variety of musical styles including dance/electronic, pop, and rap.
Dillon Francis
This LA-born electronic musician, record producer, and DJ produces thoughtful and fun creations. He's best known for his bombastic bass drops, and he has a long history with Latin music.
2 Chainz
Before he adopted the name 2 Chainz, alongside his Playaz Circle crewmate, Tauheed Epps performed under the stage name Tity Boi.
He is an American rapper, songwriter, media personality, and basketball player. His name is Tauheed Epps and he was born in College Park, Georgia. While in high school, he dealt marijuana and was arrested for felony cocaine possession when he was 15 years old.
Now that's a deep hole to dig yourself out of and 2 Chainz was talented and determined enough to do just that.
Location:
NOS EVENTS CENTER, 689 S E St, San Bernardino, CA 92408
This events center was originally created as a citrus exhibit for local farmers in 1911. The National Orange Show Events Center (NOS)now spans more than 120 acres and features 150,000 square feet of indoor event space. 
NOS has since become one of Southern California's premier festival venues.
Sources: Thrill List, Esquire, Hard Summer,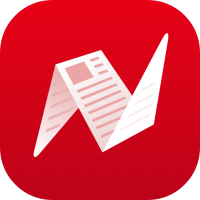 This is original content from NewsBreak's Creator Program. Join today to publish and share your own content.