Welcome to the UTE Stampede and Flying U Rodeo
Dust off your hat and put on your spurs. It's time for one of the most-loved events in Utah. 
The Ute Stampede and Flying U Rodeo
July 15–17, 2021
For three fun-filled days and nights, you can experience the thrill of competitive rodeo events as top riders meet the best, most consistent pen of bucking horses in the country. 
There's a ton of fun for the family, including a carnival, craft show, several parades, and a classic car show that is sure to dazzle.
The Xtreme Bulls Tour Final event of 2021 will showcase the PRCA's top bull riders and you will see them ride some of the rankest bulls the world has to offer. It's not to be missed.
Here's a rundown on the planned events.
Thursday, July 15
5:00 pm — City of Fun Carnival at the Fairgrounds
6:30 pm —Charlie Jenkins in Concert in the Rodeo Arena
This great video of Fiesta Days in 2019 gives you an idea of how much fun your entire family can have at this concert. Check out the audience dancing the Boot Scootin Boogie at 53:00.
8:00 pm — OPENING OF THE UTE Stampede Rodeo "Family Night" 
(Gates open at 6:30 PM)
Friday, July 16
6:30 am — Lion's Club Breakfast at the City Park
10:00 am– Craft Show at Juab County Courthouse
(158 E 100 N Nephi Utah) 
5:00 pm — Heritage and Western Parade on Main Street
5:00 pm — City of Fun Carnival at the Fairgrounds
6:30 pm — Charlie Jenkins in Concert in the Rodeo Arena
8:00 pm — Performance of the Ute Stampede Rodeo "Military Night"
Saturday, July 17
6:30 am — Lion's Club Breakfast at the City Park
7:30 am — UTE Stampede "Fun Run" at Nephi City Park. The children's race starts at 8:30 am.
8:00 am — UTE Stampede Golf Tournament at Canyon Hills Golf Course
10:00 am
– Craft Show at Juab County Courthouse 
– Car Show at City Park
– Nephi Gun Club "50 Bird Buddy Shoot"
12:00 pm– UTE Stampede Bathing Beauty Contest at The City Park
4:00 pm– Mammoth Parade
This parade is a tradition that has lasted nearly 80 years of the Stampede's 87. You might expect floats that range from a basic homemade one to designer floats, plus any other kind of entry you can imagine. It's a community event that brings out the crowds and you can be sure it will be a highlight of your visit.
5:00 pm — City of Fun Carnival at the Fairgrounds
6:30 pm — Charlie Jenkins in Concert in the Rodeo Arena
Charlie Jenkins on Nashville Star in 2013.
8:00 pm — UTE Stampede PRCA Rodeo, Final Night.
(Gates open at 6:30 PM)
Parades
We are excited to bring two fantastic parades to Ute Stampede each year. They are true community events as the participation grows every year. 
You can look forward to seeing many old-time Western-themed entries including horses and buggies, farm implements, and creative floats. For music lovers, there are many marching bands and you will enjoy seeing the drill teams up close.
Ball teams, dancers, riding clubs, and classic cars are many of the other varied entrants in the parades. 
Each parade has a theme. 
On Friday night, the Heritage & Western Parade begins at 5:00 PM from the city park at 600 North Main Street. As it name implies, this parade will have most of the Western-themed floats and entries.

The Saturday night parade is the Mammoth Parade and it begins at 4:00 PM at Nephi City Park. It's sure to be one of rural Utah's greatest parades this year.
Xtreme Bulls Last Chance 2021
The last chance event is truly the last chance for top competitors to win the final event. The world championship is up for grabs so it's sure to be an evening of excitement.
The PRCA Xtreme Bulls Tour showcases the PRCA's top bull riders. They compete in a Bull Riding event against the top bull riders from the PRCA | RAM World Standings as well as contestants who advance through Xtreme Bulls qualifying events.
There's the first round, and the top performers advance to the final round. 
After the final round, the winner of the two-head average earns the tour stop title. PRCA Xtreme Bulls Tour wins count toward the PRCA | RAM World Standings for bull riding.
2019 Xtreme Bulls Winner Sage Kimzey
He's a five-time world champion from Oklahoma and he's exciting to watch.
Sage Kimzey vs. SweetPro's Bruiser. In the interview, Sage talks about his respect for this Bull and how they won this round together.
Rodeo Events:
Our Rodeo is full of action-packed events such as bull riding, bareback, bronc riding, team roping, steer ·wrestling, and barrel racing.
Bareback 
This event pits a single rider against a bucking horse. The rider sits directly on the horse, without a saddle, holding onto the rigging, which is essentially a rope.
Bull Riding
In eight seconds of tense action, a rider tries to hold on to a braided rope for the full duration of the ride.
Team Roping
Roping a steer is easier when you have a team of two. The steer gets a head start, then one cowboy throws a loop to catch the steer's head or horns. He pulls the rope taut as the second cowboy catches both of the steer's hind legs with his rope. When both ropes are tight and both horses face the steer, it's a success.
Saddle Bronc
This is what most people expect when they thinking of a rodeo. The bucking bronco. When the chute opens, the cowboy's boots begin up above the steer's shoulders. He holds onto a six-foot braided rope with one hand and his free hand can't touch anything. A ride lasts eight seconds.
Tie-down Roping
In this event, a cowboy attempts to rope a calf. They give the calf a head start out of the gate. One cowboy throws a loop over the calf's head, and his horse does the work of holding the rope tight as he jumps off, lays the calf down, and strings three legs together. When he lifts his hands, it stops the clock.
Steer Wrestling
A couple of mounted cowboys work together in this event. There's the contestant and a hazer who controls the steer's direction. In the box, the contestant nods, the chute gate opens and the steer gets a head start. The goal is for the steer wrestler to chase the steer, dismount and grab the horns of the steer, wrestling it to the ground.
Barrel Racing
Traditionally a women's event, the rider and horse race against the clock in a cloverleaf pattern around three barrels.
UTE STAMPEDE & FLYING U RODEO
JUL 15–17, 2021, Juab County Fairgrounds, Nephi, UT
Source: Prorodeo, Ute Stampede Rodeo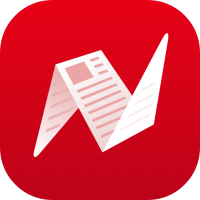 This is original content from NewsBreak's Creator Program. Join today to publish and share your own content.