Rock the South
August 13 & 14, 2021 Cullman, AL
Originally intended to be a one-year celebration of recovery from the area's 2011 tornadoes, Rock the South has been going strong ever since, expanding to become a massive celebration of country music and community.
This year, Luke Combs, Miranda Lambert, Lynyrd Skynyrd, Nelly, Ashley McBryde, Jordan Davis, and many more will headline.
The festival, which specializes in country and Southern rock music, is now the main event for country fans in Alabama. Some of the big names that have performed in past years include Sam Hunt, Alan Jackson, Little Big Town, and Hank Williams Jr.
The festival is held on about 140 acres at 1872 Cullman County 469, Cullman, AL.
The City of Cullman organized the year after the tornado and they wanted it to encourage area residents to remember, rebuild, and rise.
Rock the South, now officially known as Pepsi Rock the South — is owned and produced by Nathan Baugh of 46 Entertainment and Quick of Premier Productions.
2011 Was the Year of the Tornado.
It changed the community forever, allowing people to come together and help one another in many ways. Since the beginning, this festival has been about giving. It's now in our blood.
 Rock the South also donates to many local charities. So far they have given $639,000 to community partners including Cullman City Parks and Recreation, The Link of Cullman County, Cullman Caring for Kids, and the local food banks, who serve up to 17,000 people in a year.
They have also supported families and patients as they go through treatments at the hospital. 
Cullman Caring for Kids is an organization with the mission of prevention and awareness of child abuse. They provide training for volunteers to be advocates for abused and neglected children in and out of court. 
The Lineup for 2021
Luke Combs
Miranda Lambert
Lynyrd Skynyrd
Nelly
Ashley McBryde
Jordan Davis
Ingrid Andress
Flatland Cavalry
Trey Lewis
Drew Parker
Morgan Wade
Alex Hall
Josh Kiser
Laine Hardy
Dee Jay Silver
The Team
Shane Quick
A Cullman native, Shane's vision was what initially sparked the idea for Rock the South. He worked with The City of Cullman to bring Rock the South to life. He has experience in concert promotion in Huntsville AL and around the world and that has been an essential element of the festivals success.
Nathan Baugh
Nathan and his team at 46 Entertainment produce events worldwide. They oversee the logistics of Rock the South and bring years of experience to the event.
"Rock the South will always be a festival about two things- giving back to the community we love and celebrating the Southern Culture we all know and love." Rock the South
This annual festival represents the heroes, large and small, that stepped in to help neighbors and strangers alike. It is for the way the community found a way to pull together and rebuild after a devastating tornado that left a lot of structural damage, and an emotional toll on the citizens of Cullman.
The tornados taught us a lot about ourselves and our fellow Cullmanites. We learned about resilience, as we persevered instead of giving up. This festival is a way to remember but to celebrate the rebuilding and rediscovery of the ties that bind us together as Southern neighbors.
Don't miss the Cullman Sweet Tater Festival at Smith Lake Park on Labor Day Weekend, Sept 5 to 6, 2021
Rock the South, 1872 County Road 469, Cullman, AL 35057.
Sources: Styleblueprint, Rock the South, AL.com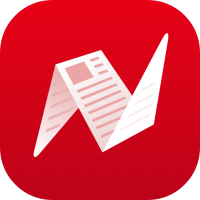 This is original content from NewsBreak's Creator Program. Join today to publish and share your own content.