We celebrate Kentucky.
Railbird Festival August 20 & 21, 2021 • Lexington, KY
Join us August 10–11, 2019 for the second annual Railbird Festival on the Keeneland Racetrack grounds.
Let's celebrate Kentucky: horse racing, bourbon, music, and family.
According to the dictionary, a Railbird is "a racing enthusiast who sits on or near the track rail to watch a race or workout." Merriam-Webster
That's exactly what the audience at this historic racetrack love to do.
The Keeneland Racetrack is a National Historic Landmark that is still an active racetrack today. It still hosts the Blue Grass Stakes, one of the races before the well-known Kentucky Derby held each year in Louisville.
Lexington, the heart of Kentucky "bluegrass," has been renowned for two centuries for horse raising and horse racing.
Music Lineup
Saturday, August 28
My Morning Jacket is a rock band from Louisville, Kentucky. Members are vocalist/guitarist Jim James, bassist Tom Blankenship, drummer Patrick Hallahan, guitarist Carl Broemel, and keyboardist Bo Koster.
Leon Bridges (Todd Michael Bridges) is a soul singer, songwriter, and record producer from Fort Worth, Texas. He is best known known for his song "Coming Home".
Billy Strings is (born William Apostol) is a 'Grammy Award' winning guitarist and a bluegrass musician from rural central Michigan.
Black Pumas is an award-winning American psychedelic soul band from Austin Texas, led by singer/songwriter Eric Burton and guitarist/producer Adrian Quesada.
Midland is a country music group from Dripping Springs, Texas. Musical styles are defined by neotraditional country and country-rock influences.
Margo Price is a country singer-songwriter and producer based in Nashville, Tennessee. Her debut solo album was Midwest Farmer's Daughter.
Japanese Breakfast is an indie rock band headed by Korean-American musician, director, and author Michelle Zauner.
Joy Oladokun is a talented singer/songwriter whose music spans the genres of folk, R&B, rock, and pop and is influenced by her identity as a queer woman of color. She has released three studio albums; Carry, In Defense of My Own Happiness, and In Defense of My Own Happiness.
Sarah Jarosz is from Wimberley, Texas. Her first album, Song Up in Her Head, was released in 2009 and the tune "Mansinneedof" was nominated for a Grammy Award.
John Moreland is a singer-songwriter from Tulsa, Oklahoma. His musical styles include Americana, Folk rock, and Alternative country.
Briston Maroney
Sierra Ferrell
The Brook & The Bluff
Bendigo Fletcher
Magnolia Boulevard
Nicholas Jamerson
Sunday, August 29
Dave Matthews Band is a well-known rock band, formed in Charlottesville, Virginia in 1991.
Jason Isbell and the 400 Unit. Jason is a Grammy Award-winning singer-songwriter and guitarist. He is known for his solo career and often works with the band The 400 Unit.
Khruangbin is a musical trio from Houston, Texas, with Laura Lee on bass, Mark Speer on guitar, and Donald Ray "DJ" Johnson Jr. on drums. They often blend global music influences, such as classic soul, dub, and psychedelia.
The Revivalists are an eight-piece rock band formed in New Orleans, Louisiana, in 2007.
Band of Horses is a rock band formed in 2004 in Seattle, Washington by Ben Bridwell. They've gone through some changes but are still rocking on.
Tanya Tucker is so well known it's almost silly to summarize her. She's a country music singer and songwriter who had her first hit, "Delta Dawn", in 1972 at the age of 13.
Colter Wall a Canadian singer, songwriter, and musician. His debut album was released in May 2017, and his second album Songs of the Plains in October 2018. Western Swing & Waltzes, and Other Punchy Songs, was released in August 2020.
The War and Treaty are an American husband and wife duo of Michael Trotter Jr. and Tanya Blount.
Pinegrove
Zach Bryan
Liz Cooper & The Stampede
Cedric Burnside
Cha Wa
S.G. Goodman
Southern Avenue
Grayson Jenkins
The Birthplace of Bourbon
In 1964 the U.S. Congress declared bourbon to be "America's Native Spirit." To be called bourbon, it has to be made in the U.S. and Kentucky is the heartland for this drink.
It's a type of whisky, but to be called bourbon it has to be more than 51% corn. It also has to be aged in a brand-new, charred white oak barrel. That's what gives it such a unique flavor.
 You can only use a barrel once for bourbon, it's the law.
Kentucky makes 95 percent of the world's supply of bourbon, 
The Rickhouse houses whiskey. It's as simple as that.
It's a whiskey storage warehouse where the whiskey is allowed to age until it's ready. In most cases, the casks are upright on pallets, making it easier for the workers to move the barrels around.
Sip & Savor Events
At the Railbird Festival, participants are able to experience hand-selected bourbon tastings paired with selected tasting menus. It's an up-close culinary demonstration, with a curated selection of bourbon. Guests will meet world-renowned chefs in a studio kitchen setting, located in the air-conditioned Keene Barn.
"Find hand-selected barrels from Kentucky's finest distilleries in The Rickhouse, chosen in collaboration with co-owners Justin Sloan and Justin Thompson of Lexington's treasured Justins' House of Bourbon." Railbird.com
With whiskey from famous companies such as Bulleit and Elijah Craig, these bourbons are hand-selected for their unique flavor. Small Batch Bourbon is known for its signature warm spice & subtle smoke flavors. Each barrel is hand-selected by our Master Distillers.
Different techniques are used to create the different flavors. 
The barrels may be charred at the beginning or finished in a second, custom toasted barrel. This adds an extra layer of sweet oak complexity. 
High rye content can provide a bold, spicy character with a distinctively smooth, clean finish.
Culinary demonstrations will be provided by the following talented chefs:
Chef Jeremy Ashby is a prize-winning chef and co-owner and a part of the Azur Food Group.
Travis Milton is the Culinary Director at a sustainable restaurant based on the food of Appalachia, called Nicewonder Farm and Vineyards.
Chef Cole Arimes brings his expertise from his restaurants: Coles 735 Main, Epping's on Eastside, and Poppy & Olive.
Ouita Michel has always made locally grown ingredients a priority in her restaurants, Holly Hill Inn, and Wallace Station Deli.
Samantha Fore is the chef and owner of Tuk Tuk Sri Lankan Bites. He is a first-generation Sri Lankan-American chef.
Kristin M. Smith is the chef and owner of The Wrigley Taproom and Eatery. She's from Williamsburg, Kentucky.
Family Fun with Fillies and Colts
This event provides an enclosed family area inside the festival grounds. Pony rides, arts and crafts, and music workshops will be available to the young and young at heart. Enjoy the shade and relax away from the crowds.
The Railbird Festival Community Support
The Festival has always supported the community and partners with local nonprofit organizations to provide visibility and financial support. The Central Music Academy, Central Kentucky Riding for Hope, Fayette Alliance, and Thoroughbred Aftercare Alliance are examples of nonprofits that the Railbird Festival supports each year.
The Railbird Festival is held at the Keeneland Racetrack, at 4201 Versailles Rd, Lexington KY 40510, USA.
Saturday, August 28th, and Sunday, August 29th, 2021.
Sources: Styleblueprint, Railbird Festival, Keenland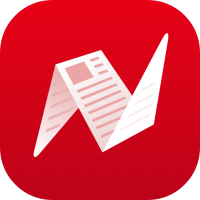 This is original content from NewsBreak's Creator Program. Join today to publish and share your own content.