Celebrate 60 Years of Rose Cup racing at the Portland International Raceway.
Portland's iconic Rose Cup Races returns this July to celebrate 60 years.
Auto enthusiasts and their friends and family will enjoy seven different race groups. Vintage Crossflow Cups, the Portland Karts, and Miatas are three fan favorites. There will be special salutes to the cars, drivers, and stories compiled since 1961 in several historic displays.
Gates open at 7:30 a.m. daily, with cars on course by 8:30 a.m. on Friday and Saturday, and 9 a.m. on Sunday; races run until late afternoon.
The Rose Cup Races were the first major event held at Portland International Raceway in 1961.
The Oregon Region Sports Car Club of America and the Cascade Sports Car Club are two of the many car clubs featured in this amateur racing competition.
The practice and qualifying will run on July 9th. There will be additional qualifying and races on July 10th. Sunday, July 11th is the big day, with featured races, celebrations, and ceremonies.
Other Action at the track
Look for the Rose Cup Race history display, the Vanport history exhibit, car club corrals, car club parade, and many, many vendors.
Autocross
They've invited Bridge City Autosports to host an autocross during this year's Rose Cup Races. Autocross is a cone obstacle course where cars compete against the clock.
The driver quickly jumps between full throttle and braking at the limit as they move through the course and the steering wheel never stops moving. The runs are short but active and a lot of fun. It's a great way to feel the limits of your car in a safe environment.
This is the 2021 showcase of the best amateur road racing in the Northwest.
Here are the 2021 seven amateur race groups:
Big Bore FOPIR Rose Cup Feature Race: Large displacement engine cars like Corvettes, Camaros, Mustangs, Shelby GT350s, Cobras, and Porsches. Four classes within one race called RC1, RC2, RC3, and RC4, depending on performance level.
Vintage: This group honors a Rose Cup Races tradition with a wide variety of brands and iconic models that will have fans reminiscing about their favorite cars growing up.
Spec Racer Ford: The focus is on the drivers of these open-cockpit identical sports racer cars powered by 1.6-liter Ford engines. It's a highly competitive group, with multiple lead changes per lap a common occurrence.
Small Bore Production: Small displacement engine cars from Nissan, Honda, Ford, Austin Healy, Mazda, Alfa Romeo, MG, and more. Four classes within one race called SB1, SB2, SB3, and SB4 depending on the performance level.
Spec Miata: Famous for tight battles and finishes that are just inches apart, these Mazda Miatas are also in a fight for a season-long championship in the Northwest Spec Miata Tour.
Formula Ford: This is one of the premier vintage racing groups. Formula Ford has been a class since the mid-1960s when it was a stepping stone for many Formula One drivers. We often welcome 30 or more beautifully prepared cars to our events. Many of the Formula Fords racing at the 2021 Rose Cup will be taking part in the ongoing Crossflow Cup series.
Karts: Returning to the Rose Cup is the Portland Karting Association. Road racing karts are super quick with very close racing and are the prime entry point for road racers' careers around the world.
July 9–11, at PIR; rosecup.com.About Portland International Raceway is a motorsport facility in Portland, Oregon. It is part of the Delta Park complex on the former site of Vanport, just south of the Columbia River.
They host many different events throughout the year, from high-speed road racing to motocross, car cruise-ins to bicycle racing, and swap meets to foot relays.
1940 N.VICTORY BLVD. PORTLAND, OR 97217
Sources: Rose Cup Races,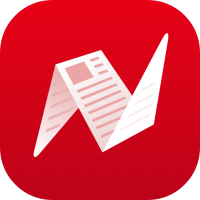 This is original content from NewsBreak's Creator Program. Join today to publish and share your own content.