Every city is going through a shift in how it looks at transportation and proximity.
reshot free stock images Copyright free
The pandemic has accelerated that.
In Seattle, there is a movement to reorganize so essential services are close to everyone.
The need for long commutes will fall away and we will change our city.
This is good for our mental health as we spend more time outdoors or at home with family and less time commuting.
The 15-minute city is a city where most things you want are within a short walk or drive.
Planning so that food, libraries, health care, parks, restaurants, and other great stores are within a15-minute rule, is something we can work towards.
It took a while for the community to understand the importance of this shift. Somehow, I thought it would happen more quickly.
It makes sense that it was difficult for people to instantly leave their familiar and approachable way of living behind.
As they experienced the benefits of living closer to what they needed, their views changed.
The key driver for this change was the tempting concept of belonging to something larger and more powerful than ever before.
When we belong to a group contributing to a major shift, it's beneficial.
How Our Needs Change According to Maslow
Maslow was an American psychologist that created the theory that individuals have different levels of needs. He said that we focus on satisfying lower-level needs before we look toward the higher levels.
Physiological and Safety needs are deficiency needs. Examples are food, water, and physical safety.
Maslow's hierarchy of needs:
Physiological,
Safety,
Love/Belonging,
Esteem and
Self Actualization.
He states that the first four needs (P, S, L/B, E) are deficiency needs that must be met or the individual will be anxious.
It follows that anxious individuals would need many supports around them in order to feel safe.
Our view of the community has shifted too.
In current times, many people reject the traditional view of urban sprawl, where we used to live outside the city and commute for long periods of time every day.
Instead, they are beginning to see the benefits of living closer to work, but in an organized and well-planned community.
There may be a parallel between a person's standard of living and their concept of a working city plan.
A lower standard of living with lower social welfare systems creates a stronger need for supports. It's also important to see that there is a working plan that can affect a person's daily life.
A higher standard of living allows people the power to fix most problems with money, which reduces the need to ensure that all the supports are there for them.
Money satisfies most of our physiological, safety, esteem, and belonging needs.
As our standard of living rises, we feel more powerful in our lives and there is less need for supports. But we will always need community and that's not something you can buy.
All of this suggests that our concept of a comfortable home has always been a reflection of our changing needs over the centuries.
Change is inevitable.
Over time, our views and beliefs tend to change. I held strong opinions when I was in my twenties. As I moved into my thirties and started raising a family, my values shifted and so did my beliefs.
It's logical that our perception of how we want to live has changed over the centuries.
As people moved out of closed tribal societies into larger communities, they were exposed to different opinions and ways of thinking.
They were subject to things that were out of their control, such as drought or slavery.
More recently, technology and the increased availability of information have had a different impact.
Attitudes and beliefs aren't the same now as they were before the internet.
We won't be the same once artificial intelligence is commonplace.
Our needs change. It makes sense to me that our beliefs would also change.
But we will always benefit from community, and living close to what we need will support that.
Follow me to see more articles like this.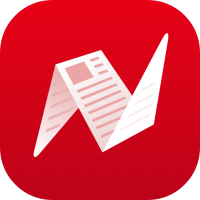 ...