Confessions From a Closet Prepper
Can of Spam by tesatool0 from Pixabay
I didn't really know what a prepper was until the quarantine.
I knew there were people who thought the end of the world was coming.
They were the ones that had the cabin out in the boonies, fully off-grid, prepared for anything. But I didn't realize it was a thing.
I thought being prepared was something everyone did.
In the winter, you always have a bag of extra clothes in your car. Also a blanket. And food, some snacks at least.
I lived in areas where the roads weren't very well-traveled and who knew what could happen?
If I was stranded, I wanted to be able to take care of myself.
This was before cell phones existed.
It's easier to call for help nowadays. But the habit of being prepared stuck with me.
I've lived in an earthquake zone for 20 years.
Seattle, WA is in an earthquake zone so being prepared is important.
When I was a single mom, I put together a tote full of supplies for the car.
I called it the earthquake kit, but it was more like an 'I never want to be in a situation where I have a toddler and no clean diapers' kit.
Also, one of my boys would get really 'hangry', so I always had to have snacks on hand.
The experts at Homeland Security recommend that you prepare for emergencies.
So does Seattle's Mayor, Jenny A Durkan.
Here's information from the city of Seattle, WA website on preparedness.
Seattle WA Mayor's Office, free use.
It's suggested that you put together a kit that has enough food and water to feed your family for at least a week.
Homeland Security goals for preparedness:
"A secure and resilient nation with the capabilities required across the whole community to prevent, protect against, mitigate, respond to, and recover from the threats and hazards that pose the greatest risk."
The Department of Homeland Security stands ready to meet the next emerging threat that faces our Homeland.
FEMA is the Federal Emergency Management Agency. They are an agency of the United States Department of Homeland Security. Their headquarters are in Washington DC.
It was created after a disaster in Portsmouth, NH in 1802. The focus was on building ways to find strength in the face of unpredictable and devastating disasters.
Homeland Security has a section on their website that gives practical advice for preparing American families for emergencies or disasters.
One suggestion is to have an emergency supplies kit at your home with items that you will need during a state of emergency.
Your family members may not be together when the emergency strikes so it's important to have a plan that considers how you will reunite.
Your plan should include:
How you will get to a safe place
How you will contact each other
How you will get back together
What you will do in different situations
Here are the items that Homeland Security recommends you have in your kit.
Water (one gallon per person per day for at least three days, for drinking and sanitation)
Food (at least a three-day supply of non-perishable food)
Battery-powered or hand-crank radio and a weather radio with tone alert
Flashlight
First aid kit
Extra batteries
Whistle (to signal for help)
Dust mask (to help filter contaminated air)
Plastic sheeting and duct tape (to shelter in place)
Moist towelettes, garbage bags and plastic ties (for personal sanitation)
Wrench or pliers (to turn off gas or water)
Manual can opener (for food)
Local maps
Cell phone with chargers and a backup battery
They don't specify what food to include in your kit, but there are lots of resources out there to draw upon.
There are other items that might be needed, depending on your family situation.
They include:
Medicine
Prescription glasses
Warm blanket or sleeping bag for each person in your family
Sturdy shoes
A marker (permanent), pencil and paper
Duct tape
Matches
Clothing, including something warm
Cash
Pet food
And now that we have Covid, masks for everyone in your family.
Here's the food that's currently in my kit.
I have been buying it slowly over time and always try to shop when there are sales.
Buying bulk is a good way to save money.
You can make larger purchases and then split it with another family. That way you are both prepared and it costs a bit less.
Dried chicken soup mix
Bag of almonds
Bag of dried apricots
A case of corn
A case of Spam
A flat of water
Coffee — can you imagine caffeine withdrawal on top of everything else?
Several boxes of crackers
A huge bag of rice
A flat of canned tuna
When I go shopping now, I buy more nonperishable items so I can limit the number of trips to the store.
I buy a little bit each time we go, so I leave some for other people.
I'm also trying to rotate the food in the preparedness kit into our daily meal preparation.
It sometimes makes for a creative meal.
I was writing a list and realized most of it was in the emergency preparedness kit.
The trouble is we're going to have to eat Spam.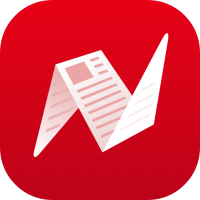 Sources:
https://www.dhs.gov/national-preparedness-goal
https://www.seattle.gov/emergency-management/prepare/prepare-yourself