I Owe, I Owe, it's Off to Work I Go
Lucky Money Cat by Carla Burke from Pixabay
9 Ways to Take ProtectYour Money
It's time to take your power back.
We all need money to live.
There's no way to get around that unless you move into the wilderness and fend for yourself.
Sometimes you end up doing work that you don't enjoy in order to pay your bills.
That's ok, sometimes.
You also need time to enjoy your life.
Working takes time and energy and you have a limited amount.
Time + Energy = Life Force.
Your Life Force is like money in the bank.
You decide how to spend it.
If you spend all your Life Force on work, you need to pay attention.
How much do you spend every month?
You're digging a big debt hole.
When you work just to pay your debt, you're trying to fill that hole.
The trouble is, you might be digging faster than you are filling.
If you spend more money than you earn, you'll never dig yourself out of the hole.
Wouldn't you rather stop digging?
Play instead of spending money.
Play improves your mental health.
It recharges your energy.
Take a bit of time every day to play.
There are lots of ways to replenish your life force.
Sleep, good food, and exercise are several.
Walking in nature is another.
I love to dance in my kitchen.
It's different for everyone.
You might get energy from being in a crowd.
Others might recharge by spending time alone.
You know what you need.
If you slow down the spending, it will help preserve your life force.
Then you wouldn't have to work all of the time.
Wouldn't you rather have fun?
by Dominic Alberts from Pixabay
9 Ways to Protect Your Money Now.
1. Track your hours and check them against your paycheck.
Even the best employers made mistakes.
No one is more interested in your money than you are.
2. Track your spending for a month.
Get a little book and write everything down for a month.
If you spend less than you earn, you can get ahead.
3. Look for ways to make you more valuable as an employee.
Ask your employer how you can improve. Search for classes at the local college.
Save a little bit of money from every paycheck. Small amounts add up over time.
4. Go back to school and get a Diploma or a Trade. This is connected to #3.
You will be more valuable to your current employer, or you will be able to get a better position in a more meaningful line of work.
5. Share your apartment with a roommate.
When you cut your living costs in half, you can increase your savings by a huge factor.
6. Pay your bills on time.
Late payment fees and penalties are one big item people ignore.
The easiest way to earn a dollar is to not spend it
7. Pay off your credit card.
Credit card interest is the most expensive way to fund debt.
Take the Cash Challenge.
Once you have paid your cards off, don't use them unless you can pay the balance at the end of the month.
8. Shop in second-hand stores.
Reduce, reuse, recycle. We all want to do our best to keep our carbon footprint low. You will find what you need at a much lower cost than if you buy new. There is the fun of the hunt as well.
9. Do something you love every day.
This will feed your soul which helps when you are doing work that you don't enjoy.
It gives you something to look forward to.
Try out some of these ideas today.
When you get your spending under control, you'll feel less pressure and start to enjoy your life more.
The easiest way to earn a dollar is to not spend it.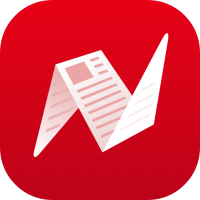 I used to be an accountant in another life and I'm full of advice about money — just ask me.