Nurses go the extra mile.
Target practice from Pixabay
"We heard it was open season so we gave it a shot."
So said a resident of the Wikwemikong Nursing Home in Ontario, Canada.
Staff at Wikwemikong are finding creative ways to lift the spirits of elders during the coronavirus pandemic, including simulating fond memories of hunting, with nerf guns.
It's been a tough year for most of the residents.
Cut off from family and friends, they've really missed the social contact. The staff are determined to create a new community within the home.
This First Nations community always brings creative activities to their seniors and they listen carefully to their wishes and concerns.
One nurse heard a couple of the older guys talking about how much they missed going hunting, so she was determined to bring the hunting experience to them.
First, she recruited other members of the staff and they created a mock forest at one end of the dining room.
They gave each participating elder a nerf gun and some ammunition, ensuring they knew how to use them.
Then they dressed up as deer and moose, and moved in and out of the trees, giving the elders a real hunting challenge.
The residents had a fun time shooting at the frolicking 'animals'.
The looks on their faces were priceless.
The joy of being able to do something they loved was clearly reflected in their smiles.
All of the participants agree it's one of the best activities they've had. Even the onlookers had a great time, cheering on their friends the deer, or their hunter friends.
That's not all they've been doing.
In the past few weeks, they've organized a game of Wheel of Fortune, where they challenged residents from another home nearby.
They've updated the way they do their penny fair to accommodate COVID-19 measures, held a photoshoot for all the female residents, and hosted a lip sync battle.
In October, Tim Hortons, a popular coffee chain, opened on Manitoulin Island. The staff at the center organized a "drive-thru" cart serving coffee and the famous Tim-bit donuts.
***
A nursing home in Ohio organized a similar deer hunt, inspired by videos they saw online. The Activity Director at Continental Manor was setting Christmas trees up in the hall for decorating.
She saw an opportunity to create a fun event so they had staff dress up with deer antlers and snouts and encouraged the residents to shoot them with nerf guns.
Courtesy of Continental Manor - Facebook post
The staff agreed they had as much fun as the residents, maybe more.
***
If I'm ever in a senior's home, I hope to have my own nerf gun too.
In the meanwhile, be kind to yourself my friends. And stay safe. ❤️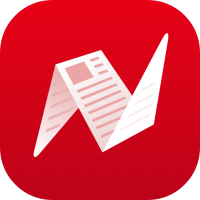 https://www.cbc.ca/news/indigenous/wikwemikong-nursing-home-elders-nerf-gun-hunting-1.5809899