I rarely hear someone saying they're going to Connecticut for a vacation.
Usually, people prefer more exotic locations for their holidays, but the state of Connecticut offers some really interesting destinations and various activities to do to suit everyone's taste.
Museums
Not just science or art museums but also locomotives, airplanes, carousel, and watches, Connecticut offers something worth seeing for everyone!
Starting with the Discovery Museum and Planetarium, a hands-on art and science museum hosting over 100 exhibits that kids will love in Bridgeport.
Railroad enthusiasts will love one of the largest collections of preserved historic railroad equipment in New England located in Thomson! It is hosted at the Railroad Museum of New England.
In the nearby city of Bristol, there is the New England Carousel Museum, featuring a collection of over 200 antique wooden horses and objects; here, you can take a look at their restoration department and take a ride on their indoor carousel. Another unique museum in Bristol is the American Clock and Watch Museum, one of the few museums in the U.S. dedicated solely to horology! T
The Connecticut Antique Machinery Museum in Kent offers you the chance to admire the antique machinery that once drove commerce in the area.
Fans of airplanes must pay a visit to Windsor Locks and its New England Air Museum, an aerospace museum close to Bradley International Airport! It is home to over 100 aircraft ranging from early flying machines to supersonic jets. Over 55 of them are on display in three large exhibition hangars and an outdoor display area.
The Shore Line Trolley Museum is the oldest operating trolley museum in the U.S., and it's located in East Haven. The museum owns nearly 100 vintage transit vehicles!
Time for another type of transport, at the Mystic Seaport Museum, you will find several well-preserved vessels, a restoration yard where qualified staff restores old ships and buildings moved from other New England and Northeast towns to recreate an authentic seaport village. Don't forget to enjoy a boat ride on the Sabino steamboat!
Last but not least, the Mashantucket Pequot Museum & Research Center in the nearby Mashantucket. It is a non-profit educational institution featuring exhibits about the Mashantucket Pequot Tribal Nation history.
Wineries
Wineries in Connecticut? Yes, 40 registered wineries spread throughout the state, making a perfect basis for a Connecticut wine-themed vacation.
Connecticut's climate is mild compared to the rest of New England. Among the wines produced here, there are Chardonnay, Cabernet, Merlot, and Riesling.
While wines have only been produced since 1978, many of Connecticut's farms are hundreds of years old. The wine tasting room is usually open, but give them a call before going and ask them for a guided experience.
The Connecticut Wine Trail is a route linking approved wineries and allows you to discover some of the best wineries and vineyards in Connecticut. Check the locations you want to explore on the map and organize your tour by splitting it up over and three to four days.
When traveling with children or people not interested in wine, a great idea is to combine the trail's stops with other popular attractions in the area, so everybody gets the chance to enjoy their holiday!
Casinos
Gamblers won't be disappointed by Connecticut's offer of casinos. Foxwoods, a hotel and casino complex owned and run by Mashantucket Pequot Tribal Nation and the Mohegan Sun of Mohegan Tribe, are sophisticated high-style experiences with shopping complexes, hotels, and high-profile hotels, entertainment performs, and top-rated restaurants.
They are located in the eastern Connecticut area, half an hour from each other and close to museums, scenic drives, and other relevant attractions.
Historic homes
The most famous home to see on a vacation in Connecticut is probably Mark Twain's in Hartford. The house is now a museum featuring many artifacts he collected in the 17 years he spent there.
A historic house museum located close to Mark Twain's one is Harriet Beecher Stowe's home. She lived in the Hartford cottage-style house for the last 23 years of her life.
Another famous woman home is the academy run by Prudence Crandall in Canterbury. The location of the first academy for black women in New England.
More well-preserved colonial homes can be found in Litchfield, also headquarters of the Litchfield Historical Society that runs the Litchfield History Museum, and the Tapping Reeve House and Litchfield Law School.
In Connecticut, you can also find many historic homes that played a crucial role in the Underground Railroad and the African-American journey toward freedom.
Antique shopping
Connecticut is also famous for its many antique shops. Each year, thousands of treasure hunters visit Connecticut to look for new antique pieces to add to their collection or decorate their homes.
Woodbury, known as the "Antiques Capital of Connecticut", is home to the Woodbury Antiques Dealers Association and a dedicated antique trail featuring 14 diverse shops.
If you are looking for something unique and vintage, you indeed will find it in Connecticut!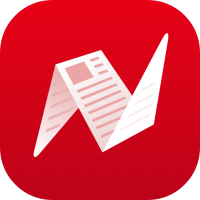 This is original content from NewsBreak's Creator Program. Join today to publish and share your own content.