Ventura makes for the ideal weekend getaway with a perfect balance of nature, beaches, rivers, and mountain peaks. You can spend your days on the beach or explore the lively small town with its art scene, galleries, museums or go to the theatre.
Additionally, eating out in Ventura is a delectable occasion as many restaurants specialize in freshly caught seafood and serve local Californian wine.
The best thing about a staycation in Ventura is it's only 1-hour from Downtown Los Angeles.
Here are the five reasons to visit Ventura for your next holiday.
Ventura Pier
This popular tourist attraction is where you can go to do just about everything - fishing, people watching, sunset views, and some of the best Instagram photos with spectacular views of the coastline and the Channel Islands.
The pier lays claim to being one of the longest piers on the West Coast of California. (Actually, it used to be the longest until the pier was shortened when it was rebuilt, plus other piers have had extensions.)
Wineries and Breweries
You can find more than two dozen wineries in Ventura County. They have named it the Ventura County Wine Trail.
The wineries and tasting rooms are in and near the city. They are often clustered together, so you can go to many in a day.
If you would rather imbibe than drive, Ventura has tours available to take you to all the best wineries.
If you prefer to stay in the city and visit just one winery, Four Brix Winery offers tasting rooms at BrixHouse in downtown Ventura. They also offer charcuterie plates and pizza.
Additionally, besides wine, you can also go to a beer brewery in downtown Ventura to sample California craft beers.
Ventura Harbor Village
The Ventura Harbor Village has boutique shopping and galleries as well as fabulous waterfront restaurants and cafes. Many of the restaurants serve freshly caught seafood. You can lazily stroll on the promenade and stop for waterfront dining when you get hungry.
After a meal, you pop across to the beach on the side of the village for an incredible California sunset.
On the other side of the village is the harbor, where you can take some more Instagram photos. If you are lucky, you can see the fishing boats unloading their catch.
Ventura Botanical Gardens
The Ventura Botanical Gardens cover 107 acres with some of the best ocean views anywhere in California.
Even if you are not interested in gardens, go here for the views alone which also overlook the city.
The gardens include plant species from the Mediterranean, and sub-tropical species. They also have a pine and eucalyptus forest and mixed California native plants.
Ventura's beaches
There are beaches in Ventura for whatever your preferences and interests are.
Surfers Point Beach is true to its name as a surf beach and is a popular spot for families to picnic on the picnic tables at the beach.
However, Emma Wood State Beach is one of the U.S.'s top surfing destinations. It is one of the better beaches for swimming and fishing and a great location to see dolphins and spend the day in nature.
The most popular beach, however, is the Ventura State Beach at Ventura Pier. It's just a few minutes from downtown Ventura and features a playground and bike path.
Cruise to the Channel Islands
Ventura is the stepping-off point for the Channel Islands. These wondrous islands are otherwise known as the American Galapagos, home to unique plants and animals.
You can take short day trips to the islands, see wildlife, and enjoy whale watching. It's one of the main reasons to visit Ventura.
Besides these five reasons to visit California's Ventura, the area is home to lakes, rivers, and forest parks. Enjoy!
For more information on traveling to Ventura, see the visitventuraca.com website.
For more fun things to do in California, read these Trending Trending tratories -
This California beach is one of the top 3 beaches in the United States.
Food, a boat, and a movie! This is Los Angeles's coolest cinema.
California's top gardens to visit. Add them to your travel bucket list.
Enjoy an outdoor weekend escape only 1.5 hours from Los Angeles, California.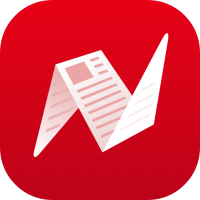 Thanks to everyone for following us. We have traveled to over 25 states in the U.S. and lived in 3. (including California). Our goal is to give you ideas on interesting & fun things to do, get more adventure and travel in your life, and improve your lifestyle. Please follow us for more articles