Need a short break this week? Spend the day luxuriating in the Los Angeles sun while you lie in a lounge chair by the outdoor pool tucked amidst towering palm trees. Take in the fresh ocean breeze while sipping a cocktail, and dine poolside while cooling off from the summer heat.
This indulgence is possible thanks to the great folks at Resortpass.com who offer pool, spa, and amenity access at luxurious hotels across Los Angeles and other cities in the U.S.
They are offering you the chance to luxuriate while dining out and cooling off in style.
Fairmont Miramar Hotel & Bungalows, Santa Monica, Los Angeles
While many Los Angeles hotels now offer this opportunity usually reserved for hotel guests, one of the most thrilling settings is the Fairmont Miramar hotel's luxurious pool in Santa Monica.
Did you miss last month's story about Los Angeles County hotel pools offering day passes to non-guests? Read it now!
Fairmont Miramar Hotel & Bungalows is a 4-star hotel set on five acres on top of the bluffs in Santa Monica overlooking the Pacific Ocean. The towering palm trees surrounding the pool make you feel like you are on holiday.
Poolside dining and beverage services are available through FIG Restaurant and Dogtown Coffee for hotel guests and locals alike. Simply purchase a resort day pass, grab a lounge chair, and dine while cooling off.
The day pass includes access to the heated outdoor pool, a 10% discount on food and beverages, a 15% discount on spa services available at Exhale Spa, and complimentary wifi.
Day passes start at $45.
Additionally, for the ultimate indulgence, you can also take advantage of the Fairmont Miramar Hotel's Exhale spa, where you can have a massage or facial.
The hotel offers a Spa Pass, which includes a 60-minute fusion massage or 60-minute true facial, Spa + Zen lounge, and changing rooms. More information on the day spa services here. Though the spa pass is only available through resortpass.com.
Spa passes start at $150.
"Had a wonderful time. This was the absolutely best day vacation. Sun temps were perfect in high 70's. Poolside menu was delicious I had a fantastic Cobb salad. Just the best. They were out of draft beer but they poured a can for me. Really didn't want to eat too much. Later I used the steam room. And rain shower with spa shampoo and conditioner. I got a bit burned.. but who cares. Great day. Will do again!" - Aggie S.at the Fairmont Miramar Hotel, Santa Monica, Los Angeles on July 22, 2021.
FIG restaurant, Fairmont Miramar Hotel, Santa Monica, Los Angeles
Dining at FIG restaurant is an experience in itself. Feast on their seasonally inspired dishes harvested from local Los Angeles and Californian Farmers' Markets.
You could start with entrees of pork ribs, calamari, and oysters. For mains, choose one of the hand-rolled pasta or pizza pie options such as Maine lobster rigatoni or black truffle pizzas. Wash it all down with cocktails, craft beer, or Californian wines.
"Farm to Table - delicious food, great atmosphere. We live in Santa Monica and always enjoy going to Fig as the food is consistently delicious using the freshest, seasonal ingredients sourced from the Santa Monica Farmers Market. It feels like a special occasion place but it also functions as a great everyday place to meet friends and family. They have a great happy hour, too!" - 88jet88, TripAdvisor.
Visit one of Los Angeles's indulgent 4-star hotels this week. While passes are limited, there are still a few left at the time of writing. You can reserve your tickets and find more information at resortpass.com.
Fairmont Miramar Hotel & Bungalows. 101 Wilshire Boulevard, Santa Monica, California.
Read these Trending stories next -
Free summer lunch cruises in Long Beach, Los Angeles.
3 cool hotel pools offering day passes in Orange County.
5 Los Angeles restaurants that will make you feel like you're on holiday.
The three top Los Angeles restaurants, according to TripAdvisor.
Thanks to everyone for following us. We have traveled to over 25 states in the U.S. and lived in 3. (including California). Our goal is to give you ideas on interesting & fun things to do, get more adventure and travel in your life, and improve your lifestyle. Please follow us for more articles like this.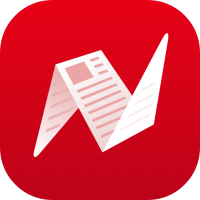 This is original content from NewsBreak's Creator Program. Join today to publish and share your own content.