The best thing about California's Malibu Creek State Park is that it's only 25 miles from downtown Los Angeles, yet you feel like you have traveled worlds away from the hustle and bustle of Los Angeles and the city.
The 8,000 acres of majestic scenery in Malibu Creek State Park is striking and dramatic. We guarantee lots of stunning photos for photographers and Instagrammers.
Please keep reading to find out why you should travel to California's Malibu Creek State Park.
Travel to the park for:
This stunning Southern Californian park is the place to see incredible vistas of dramatic gorges and lush forests.
One of California's hidden gems, Malibu Creek, features volcanic rock gorges, jagged peaks, divine valley and canyon views, oak woodlands, rolling hills of tallgrass, and a large volcanic rock pool.
The stunning rock pool in Malibu Creek State Park is a natural swimming hole you can hike to on a short trail. The rock pool is an ideal way to cool down on a hot summer day.
"Considered the recreational crown jewel of the Santa Monica Mountains, Malibu Creek State Park has over 8,000 acres of rolling tallgrass plains, oak savannahs and dramatic peaks. It's no wonder many call it "The Yosemite of Southern California." - malibucreekstatepark.org.
Things to do at Malibu Creek State Park, California
The park has miles of hiking trails, fishing, and bird watching, and a chance to see wildlife in their natural habitat.
There are hiking grades from easy to strenuous. Crags Road/High Road Loop is an easy and short 1.5-mile hike on wide flat terrain.
Those who prefer their days a bit more active have mountain biking, rock climbing, and horseback riding opportunities.
Plus, one of Southern California's only state parks with a lake, the Century Lake is ideal for a relaxed paddle in your kayak.
On top of that, there are picnic areas in the park. So you can spend the day eating and relaxing on a rug and taking in the fresh air and natural views.
However, there are cafes and restaurants only 5 miles away at Agoura Hills, if you prefer the best of both worlds.
Additionally, many travelers visit this Californian state park just to see where cult movies and TV shows, such as Planet of the Apes and M*A*S*H, were filmed in the 70s.
"We very much enjoyed hiking this beautiful park amidst the Agoura Hills that have been the backdrop for M*A*S*H, a Planet of the Apes, a Star Trek episode, westerns, and others. With only an after as an appetizer, I'd like to go back and explore more of the park." - JDZatSF, TripAdvisor, Jan 2020.
Stay overnight in one of California's state parks
You can camp out in nature at this park for those who want to prolong their outdoor experience. Camping is a fun and inexpensive travel adventure which will leave you feeling rejuvenated.
At the time of writing this story, there is currently limited availability, especially on weekends. However, we did find availability starting from 1st August for 2 or 3 nights during the week.
There are restrooms and token showers, plus there is a grocery store nearby so you can stock up on all your snacks.
Details for traveling to the Malibu Creek State Park
The park is open from 8 a.m. to 10 p.m. for day use. Please note there are currently restrictions in place to reduce group gatherings.
There is a visitor center open on weekends. Make sure to stop by and ask about the trails, directions, and recommendations based on what you want to see and do at the park.
There is a fee for parking and camping. For more information and to reserve camping, please visit the California Department of Parks and Recreation website.
1925 Las Virgenes Rd, Calabasas. Los Angeles County, California.
For more fun things to do in California, read these Trending stories -
This California beach is one of the top 3 beaches in the United States.
Food, a boat, and a movie! This is Los Angeles's coolest cinema.
California's top gardens to visit. Add them to your travel bucket list.
Enjoy an outdoor weekend escape only 1.5 hours from Los Angeles, California.
Thanks to everyone for following us. We have traveled to over 25 states in the U.S. and lived in 3. (including California). Our goal is to give you ideas on interesting & fun things to do, get more adventure and travel in your life, and improve your lifestyle. Please follow us for more articles like this.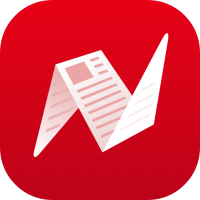 This is original content from NewsBreak's Creator Program. Join today to publish and share your own content.