Every Wednesday at noon, you can enjoy the Summer breeze at Long Beach aboard a harbor cruise. The best part is it's free!
Simply go along to Los Angeles's Shoreline Village in Long Beach, purchase lunch "to go" from participating restaurants, and enjoy a free 30-minute harbor cruise.
This fantastic promotion offers you the chance to relax and enjoy the summer during a midweek, mid-day break, whether you pop on over for an extended lunch break or take the day off work.
Please keep reading for details.
Shoreline Village in Long Beach, Los Angeles, is running this promotion along with participating restaurants and Spirit Cruises.
The offer is available every Wednesday until the end of August.
Conditions include pre-ordering with the restaurant to reserve a seat on the cruise.
Just call one of the participating restaurants to make your reservation, place an order, and then show up on the day.
Pick up your order and boarding pass from the restaurant, and enjoy lunch and a cruise.
Waterfront dining in Los Angeles has just become even more fun and exciting!
Participating restaurants
Gilan Pizza
You can grab a pizza, pasta, or one of the many sandwich options from Gilan Pizza. They also include a large range of refreshments.
Tugboat Pete's
Tugboat Pete's offers quick bites such as hot dogs, burgers, BLTs from their boat-like boardwalk stand.
Shenanigan's Pub
Shenanigan's Pub is Long Beach's only waterfront Irish grill. You can start off with a liquid lunch and choose from an extensive list of draft beers and then take away traditional Irish favorites such as burgers, pies, and fish and chips.
Louisiana Charlie's
This excellent Los Angeles waterfront restaurant offers Louisiana favorites such as gumbo, Po-boy sandwiches, red beans & rice, fried oysters, and barbeque. ⁠
For more information and booking, please visit - www.shorelinevillage.com.
About Shoreline Village, Long Beach, Los Angeles
Shoreline Village offers waterfront shopping, dining, and an entertainment center that overlooks the harbor.
The charming village offers many events during the week, including Wind Down Wednesdays.
Wind Down Wednesdays is a fun promotion allowing you to pop along to Long Beach every Wednesday and wind down while you shop on the boardwalk. Participating shops and restaurants offer specials on food, drink, and retail shopping at the specialty shops.
"Shoreline Village isn't huge but it has many restaurants and shops. Stores are line up along the shore. Love Lock display was interesting to watch. The bird shop at the entrance of the Village caught many traveler's attention. When you walk to the end of village you can over look at Queen Mary and continue trails along the shore. It was a Sunny day and we all grab ice cream to enjoy it under the sun. A good place just to walk around and enjoy the view!" - Richard, Yelp. May 2021.
421 Shoreline Village Dr. Long Beach, Los Angeles, California.
Read these Trending stories next -
This California beach is one of the top 3 beaches in the United States.
The three top Los Angeles restaurants, according to TripAdvisor.
5 Los Angeles restaurants that will make you feel like you're on holiday.
Experience Los Angeles's street food scene this weekend.
Tasty self-guided food tour at Downtown Los Angeles festival.
Thanks to everyone for following us. We have traveled to over 25 states in the U.S. and lived in 3. (including California). Our goal is to give you ideas on interesting & fun things to do, get more adventure and travel in your life, and improve your lifestyle. Please follow us for more articles like this.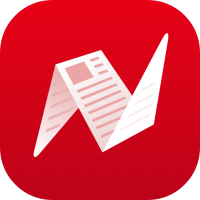 This is original content from NewsBreak's Creator Program. Join today to publish and share your own content.