Hello Foodies. Have you heard about this month's tastiest culinary experience in Los Angeles?
The Delicious Little Tokyo 2021 gives you the chance to explore the lively Little Tokyo neighborhood while tasting delicious Japanese-inspired cuisine.
Until July 25th, Delicious Little Tokyo celebrates authentic culinary experiences from the historic and iconic Little Tokyo in Downtown Los Angeles.
This event is the 6th Annual Delicious Little Tokyo in Los Angeles. The multi-weekend event includes virtual events and in-person promotions, consisting of culinary demos, food tours, and history lessons.
There's the Delicious Little Tokyo Virtual Food Tour on July 22nd and the Picnic on the Plaza POP on July 24th.
But we think the 'Do Not Miss" event is the Delicious Little Tokyo HOP, where you can sample dishes exclusively available during the annual event.
Delicious Little Tokyo HOP, Downtown Los Angeles
The Delicious Little Tokyo HOP is a self-guided walking food tour on Saturday, July 17th, from 2 to 5 pm.
We love that you can sample many different tantalizing foods while supporting small local businesses at Little Tokyo.
To participate, you simply purchase a themed bundle along with an event passport and then make your way around Little Tokyo at your leisure, shop a little, and sample the tasty food on offer.
Each bundle consists of food from seven Los Angeles local businesses, a limited edition Little Tokyo Map Tote, plus a pin from the LTCC Yokoso Collection.
Choose between the Mini Matsuri Hop with its crowd favorites, or the Tasty Time Hop, celebrating Little Tokyo's traditional favorites since 1903.
Mini Matsuri Hop includes Japanese bites like gyoza and takoyaki, spam musubi, and tsukemen with and lemonade for refreshments!
The Tasty Time Hop includes traditional bites like inarizushi and futomaki and manju, as well as new community favorites like Cafe Dulce's sausage donut and matcha latte.
You can purchase and get more information on the themed bundles from www.golittletokyo.com/delicious.
Tickets are limited, so if you are interested in this fun foodie event, make sure to get in quickly.
"Whether on foot, bike, by train or car, explore one of Downtown LA's most vibrant, historic, cultural neighborhoods! With over 15 parking lots, bike share stations, Metro bus stops and the Little Tokyo/ Arts District Gold Line Station, Little Tokyo is one of the most walkable, easily accessible neighborhoods in Los Angeles." - Go Little Tokyo.
You can find updates on their Instagram and Facebook pages and the full schedule of events on their website.
Little Tokyo, Downtown Los Angeles.
Read these Trending stories next -
This California beach is one of the top 3 beaches in the United States.
5 Los Angeles restaurants that will make you feel like you're on holiday.
These resort-style California homes are offering stays for big groups or families near Disneyland.
Fancy a burger? Burger Week starts on Sunday with over 50 locations in Los Angeles and Orange County, California.
Thanks to everyone for following us. We have traveled to over 25 states in the U.S. and lived in 3. (including California). Our goal is to give you ideas on interesting & fun things to do, get more adventure and travel in your life, and improve your lifestyle. Please follow us for more articles like this.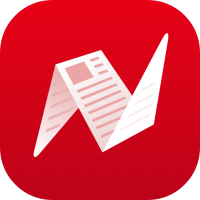 This is original content from NewsBreak's Creator Program. Join today to publish and share your own content.