We are pleased to hear the encouraging travel news comes from Colorado. Governor of Colorado, Jared Polis, signed a proclamation that declares 'Dark Sky month.' This is excellent news for the travel industry, dark sky lovers, and environmentalists.
The proclamation by the Colorado governor states, "WHEREAS, the aesthetic beauty and wonder of natural dark skies at night are inherent to the character and allure of the state of Colorado," and recognizes dark skies as a valuable resource.
With so many skies being washed out due to light pollution, it's fantastic to hear the commitment by the governor that future generations will be able to live (or travel to) somewhere where they are guaranteed to see the stars in the sky instead of being washed out by city lights.
The proclamation acknowledges the growing problem of light pollution due to artificial light and goes further to link to negative effects on health and well-being.
It goes on to add that "through dark sky education, outreach, practices and policies, a connection to the natural night-time environment can be reestablished for present and future generations."
Part of this involves ensuring that outdoor lighting at night is functional and environmentally responsible, shielding and directing lights where needed, and using warmer colors.
The proclamation further states that the cost (of lighting) to Colorado residents would be reduced by tens of millions of dollars per year.
"As Earth grows ever more populous and cities expand, opportunities for humanity to look up at the rest of the universe decrease. Across the planet, travelers are now seeking out the world's last-remaining dark skies where they can get a clear, unpolluted view of the stars." - Lonely Planet Travel Guide.
Dark skies tourism and travel
One of the things that appeal to travelers, and us too, is Colorado's dark skies.
This year there have been numerous International Dark Sky Place designations in the state of Colorado. This includes the town of Crestone, Colorado, which visitors travel to for its religious and spiritual centers.
Additionally, Colorado's Florissant Fossil Beds National Monument and Mesa Verde National Park were designated International Dark Sky Parks. This acknowledges the quality of the park's night skies and educational experiences for travelers.
Further, Nucla and Naturita, Colorado, were jointly designated an International Dark Sky Community.
"The news that Nucla and Naturita have joined the family of International Dark Sky Places is especially welcomed as we see Western Colorado quickly becoming a national focal point for dark-skies awareness and conservation." - International Dark-Sky Association Executive Director, Ruskin Hartley.
What Colorado residents can do to help to support the proclamation
Turn off your lights at night to save power costs, but most important, reduce light pollution.
Use International Dark-sky Association-approved lighting.
Raise awareness to family and friends that our dark skies need to be preserved for future generations for locals and travelers alike.
If you intend to travel to Colorado to see the dark skies, it is best to go when there is no moon washing out the sky. You can find more information for the best stargazing sites to travel to in Colorado on the Official site of Colorado Tourism.
"Dark skies in the Rocky Mountains are a Colorado treasure and a key attraction for our tourism industry." - Julie McCluskie, Colorado State Representative for House District 61.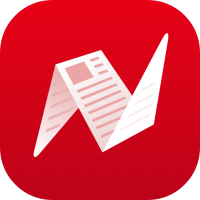 Hi, we are Travel Bugs World, travel writers reporting on NewsBreak to help you improve your lifestyle. Having traveled to over 25 states in the U.S. (& lived in 3), our goal is to give you ideas on ways to get more adventure and travel in your life and find interesting & fun things for you to do. If you loved this post, please follow us for inspiring stories each week.
Read these trending stories next -
3 cool hotel pools offering day passes in Denver, Colorado.
How to travel safely while the pandemic is still on.
Travel alert - road trip tips for your long weekend vacation.
3 European countries you need to travel to in the next year.