This Memorial Day weekend will see many people traveling, and the roads will be busy. So if you haven't booked an out-of-town vacation, here are some fun and relaxing things to do in Los Angeles without having to travel too far.
Markets, parks, gardens, beaches, these things will give you the holiday vibe even though you haven't left the city. Read on for fun and relaxing things to do in Los Angeles this weekend without having to travel.
Melrose Trading Post
Melrose Trading Post is on every Sunday starting at 9 a.m. The weekly flea market is filled with small local businesses featuring artists, designers, makers, and collectors.
This Sunday, for the first time in over a year, local musicians are back performing in the market. This week sees soul singer Dylan Chambers, funky Jamey Arent Band, and Sydney Ranee performing. Shopping, listening to music, and relaxing in the food court area is a perfect way to bring on the holiday vibe. More info here.
Fairfax High School, 7850 Melrose Avenue, Los Angeles.
Descanso Gardens
Descanso Gardens offers the chance to spend the day visiting various gardens from the Oak Woodland, Californian Natives, Ancient Forest, Japanese Gardens, Rose Gardens, and more. You will feel like you are miles away from Los Angeles.
While you are there, there is a chance to see animals roaming the garden, including birds, deer, mountain lions, bears, snakes, squirrels, and more.
The botanical oasis offers dining al fresco on the Magnolia Lawn, food from the Kiosk in the Courtyard, or cocktails at the Camellia Lounge in the Japanese Garden.
Additionally, you can fit in some shopping. The Descanso Gardens Gift Shop includes home and garden furnishings, art, garden and nature books, ceramics and collectibles, and outdoor wear.
Descanso Gardens is open from 9 a.m. - 5 p.m. every day. Get your tickets in advance at descansogardens.org and for more information on what flowers are currently in bloom.
Descano Gardens has been added to the National Register of Historic Places. The list recognizes the nation's historic places that are worthy of preservation. Read More.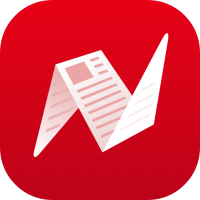 Memorial Weekend Pop Up Market
This pop-up market at the historic Liberty Art Gallery features indoor and outdoor shopping with unique vendors offering antiques, vintage, hand-crafts, clothing, jewelry, plants, and more.
There will be music and concessions making it a lively feel-good event.
Additionally, it's just a 10-minute walk from the beach so that you can spend the entire day out and have fun at one of the best beaches in and around Los Angeles.
The Liberty, 435 Alamitos Avenue, Long Beach.
Sat. May 29th & Sun. May 30th from 10:00 a.m. to 5:00 p.m.
Street Food Cinema
This pop-up drive-in offers classic movies along with gourmet street food and progressive new music.
The international cuisines include Filipino bbq, Vietnamese, Mexican, Chinese, and Caribbean. Most trucks have vegetarian options, and many offer vegan options. The current best offerings are The Tropic Truck, Dreamy Creations & Rice Balls of Fire.
This weekend, May 29th, sees two classic features running back to back. Fun for the whole family with E.T and Back to the Future.
Santa Anita Park, 285 W. Huntington Dr. Arcadia, Los Angeles.
There are no door sales. Book your tickets here.
Ellen Reid's SOUNDWALK at Griffith Park
Spend the day at Griffith Park with a picnic and enjoy the free SOUNDWALK while you are there.
This GPS-enabled work of public art combines music, art, and nature and encourages calm reflection and introspection.
Once you download the free app, you can explore the park with your headphones on and dictate the interactive experience. Depending on the path you take, the app will trigger musical cells that harmonize with the park's landscape and attractions.
Ellen Reid, the creator, is a Pulitzer Prize-winning composer and sound artist and brings the natural environment of L.A.'s Griffith Park to life. Learn more and download the app before you arrive - https://cap.ucla.edu/calendar/details/soundwalk.
Santa Monica State Beach, Los Angeles
The world-famous Santa Monica Pier, which is located right on Santa Monica State Beach, is visited by millions of people annually and is home to the Pacific Park amusement park.
Offering bike paths, eateries, bars, stunning sea views, and lush sand, for many travelers, Santa Monica Beach is a relaxing break from sightseeing and an opportunity to people-watch. Also, the sunsets are amazing! Read more.
If you loved this post, please follow us. We write about interesting and fun things to do, adventures, travel, and improving your lifestyle.
Read Next -
3 great places to visit for a relaxing Sunday in Los Angeles.
Out-of-this-world experiences to do this weekend in Los Angeles.
17 drive-in cinemas open in Los Angeles this weekend.
Another California beach makes it in the Top 25 beaches in the USA.
This California beach is one of the top 3 beaches in the United States.