Newport Beach, the beautiful coastal city of greater Los Angeles, is hosting its 15th annual restaurant week through to 2nd May.
Newport Beach restaurant week is now on. During the two week event, foodies are offered prix-fixe menus and specialty dishes. There are exclusive offers available, and besides dining in, there are options to take out meals from dozens of Newport Beach eateries.
Restaurant week is a great time to support your local restaurants. Additionally, it's only one hour drive from Los Angeles city, and with longer days and warmer weather, now is a perfect time to get yourself to Newport Beach.
"Let this year's restaurant week serve as a reason to celebrate, reunite or simply enjoy a much-missed dining experience over an expertly-crafted meal by our local chefs," - Gary Sherwin, president, and CEO, Newport Beach & Company.
Participating eateries include favorites such as Beachcomber Cafe, Harborside Restaurant, Coliseum Pool & Grill, Newport Landing Restaurant, and The Winery Restaurant & Wine Bar.
My top picks are the venues with excellent sea views. There are many on offer, but I love that 21 Oceanfront provides a chance to dine and see the sunset. The Beachcomber Café offers oceanfront seating at Crystal Cove State Beach. Billy's at the Beach offers fresh seafood, tropical drinks, live tunes, and endless harbor views. Plus, the $25 Burger and Mai Tai deal will make me happy!
Newport Beach Restaurant Week has over 60 participating restaurants, so all tastes are catered for. Some of the diverse cuisines include Mexican, Italian, Indian, Japanese, and favorite grills and seafood are on offer.
Dine and stay in Newport Beach
Additionally, hotels in Newport Beach are offering, dine and stay specials. Take a weekend staycation from Los Angeles city and stay at one of these beautiful hotels and eat at their restaurants. You will feel like a new person by the time you get home.
Balboa Bay Resort
The Balboa Bay Resort has a Wine, Dine + Stay special. It includes one-night room accommodation, a $100 credit for the restaurant, and overnight valet parking for one vehicle.
The resort's A+O Restaurant | Bar is offering a three-course prix-fixe dinner menu with starters like Crispy Calamari and Ahi Tuna Ceviche.
The Resort at Pelican Hill
Stay in one of their private bungalows or villas in a luxury setting. The resort's Coliseum Pool & Grill restaurant is offering seafood lunch and dinner specials.
Newport Beach Marriott Bayview
Newport Beach Marriott Bayview's, Vista.Kitchen.Bar is offering two exclusive take-out options that you can enjoy in the comfort of your room.
But with the magical views by the poolside, I would likely be there all day!
Lido House
Enjoy luxury at its best at Lido House. Lido House's signature restaurant, The Mayor's Table, also has an original menu for Restaurant Week. Feast on seafood, pasta, and more.
Hyatt Regency Newport Beach
Hyatt Regency Newport Beach is my pick for family fun. This greater Los Angeles hotel is a perfect retreat with three sparkling pools, an adjacent golf course, and an idyllic setting on a 26-acre property. Their in-house restaurant SHOR American Seafood Grill is offering 20% off the bill and a complimentary appetizer.
Whether you go to Newport Beach for an evening or a weekend, you will have a wonderful time enjoying Newport Beach's restaurant week. Don't forget to find some time to visit the Balboa Fun Zone amusement park, which is now open.
Sign up online for your NBRW Pass, your digital dining directory to Newport Beach Restaurant Week! It gives a list of participating restaurants and their menus and special offers. You can also find more information on the event and participating restaurants at -
www.visitnewportbeach.com/restaurant-week.
If you loved this post, please follow me. I write about interesting and fun things to do, adventures, travel, and improving your lifestyle.
Download the app here to get instant access to breaking news and features on your phone.
Read Next -
17 drive-in cinemas open in Los Angeles this weekend.
Earth Day events in Los Angeles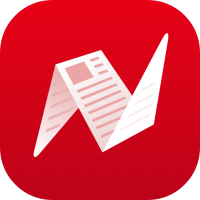 (Photos via Visit Newport Beach)