Staying motivated all the time is hard. When you lose motivation, it is easy to lose sight of your goals, plans, and dreams. Also, it becomes challenging to get back on track. Read these tips if you want to learn how to stay motivated all the time and achieve your goals and dreams.
Have goals
It helps to have goals in your life. Goals give you hope. Goals help you with the direction you want your life to take. Goals help you live your dreams.
Choose goals that interest you and write them out. Additionally, add some short-term goals, so you can start achieving straight away. Make a huge to-do list. Also, do up a bucket list.
Goals help you stay motivated.
Live your passion
Staying motivated all the time is easy when you live your passion.
Ensure your job is one you are passionate about or helps you work towards your passion.
Some people say they do not feel passion towards anything or do not know their life purpose. So make it your goal to find your passion and life purpose.
The best way to find your passion and life purpose is to brainstorm. Get a paper and pen and make a list or vision board. Write down things you like, places you like, people you like, and things you enjoy doing. Spend more time doing the things on your list and incorporate them into earning a living and living your passion.
Are you living the life you want? Read Next - How To Start Living The Life You Want!
Be accountable
One of the best ways to stay motivated is to be accountable. Not just to others, but yourself as well. So don't be shy or embarrassed. Let your family know about your goals and your plans. Let them become a cheering squad for you. If there is a reason you don't want them to know about your goals and plans, think about why this is. Are you looking for an easy out?
Make sure you are accountable to yourself too. You can do this by keeping a calendar or a to-do list. Additionally, keep a diary or a done list. A done list is where you list the things you have achieved. It will give you a progress report and allow you to celebrate your achievements.
If you love to read about well-being, mental health, travel, & improving your lifestyle, follow me.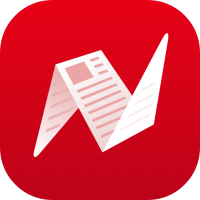 Learn to be happier
There's no time to waste on negative, unhappy thoughts. You need to learn and practice happiness. It is easier to stay motivated if you are happier.
Learn to find the joy in the little things and the little moments that make you smile. If you do more of those things, they add up to a lot. They add up to a happy day and a happy life.
Do you need help being happier? Read next - Do You Want To Be Happier?
Learn to be grateful
Be mindful of those around you. Be nicer to people and give your time and help people out.
Never mind the little things that make you anxious, unhappy, angry, or sad.
Do not dwell on the past. Think about all the good things in your life and be happy for what you have. Be grateful and live a better day today.
This attitude will help you stay motivated all the time.
Stop complaining
Complaining is a bad habit that can affect your whole day and entire life. It is easy to do. However, it can cause negativity, procrastination and make you feel unmotivated.
In the article, Do You Have This Worst Bad Habit? & How To Break It, I share some of the best tips to help you break this bad habit. Whether you think you complain or not, it will help you learn to let go and have a positive attitude.
Celebrate your achievements
When you reach a goal or achieve something you set out to do, acknowledge this. Reward yourself and celebrate.
It is great to get rewarded for your hard work. Be like a dog that gets awarded treats! It does not have to be expensive. Though when you achieve a bigger goal, you can indulge in trips or time off work.
Knowing you get rewarded for your achievements will help you stay motivated all the time.
Take care of yourself
Look after your health. Do some exercise to increase endorphins and energy. The fitter, stronger, and healthier you are, the more energy you will have.
Additionally, look after your emotional well-being. Further, build relationships with family and friends. These things contribute to helping you to stay motivated.
Remember to give yourself a break. Don't push yourself too hard for being unmotivated or not achieving goals. Obviously, you will try to achieve your goals, but remember that things happen. Life does not always go to plan, and that's okay. Just make sure you are having fun along the way. It will make it easier to stay motivated.
Read Next -
Stop Scrolling! 8 Ways You Can Stop Being Bored
9 Simple Steps To Living Your Dreams
Life Lessons From a Broken Foot
6 Bad Habits You Need To Break To Live A Happier Life & Improve Your Mental Health
If you loved this post, please follow me. I write about well-being, mental health, travel, and improving your lifestyle.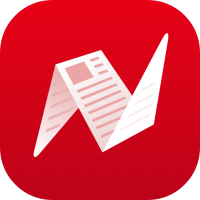 (Photos via Unsplash.)