Travel is rather expensive. The cost of fuel, flights, accommodation, and attractions add up to a lot. Even food costs you more when you travel. However, if you know how to save money when you travel, you will find it is more affordable. Read on for the 5 best ways to help you save a lot of money when you travel.
1. Save costs on food
It is fun eating out when traveling. I love coffee and scones for breakfast, buffet lunches, fancy dinners, and cocktails, but you can easily spend a couple of hundred dollars a day. So I have learned ways to manage my food budget, allowing me to travel longer and more often.
The best way to save money on food when traveling is to buy all your food from the supermarket and cook your own. If you eat oatmeal and fruit for breakfast, it is very cheap and good for your health. For lunches, get yourself some bread, salad, and a can of tuna or a few pieces of ham. Nothing is as delicious as ham, cheese, and tomato sandwiches. Also, you can make dinner a cheap affair by eating noodles.
You could spend only $5 to $10 a day on food if you eat cheaply. It will allow you the budget to splash out on a restaurant meal every few days.
Also, buy your alcoholic drinks from the bottle shop to save even further on beverages. You could take your meals and drinks to a park for a picnic.
2. Save costs on accommodation
Besides dining out in restaurants, accommodation is the biggest breaker of your travel budget. There are a few ways you can save money on your travel accommodation expenses. Some of these include booking sites like Booking.com, which often offer you 50% off hotels.
However, the best way to save money on accommodation and the cheapest way to travel is camping. Camping is cheap. Some campgrounds provide hot showers, toilets, and kitchens. Additionally, you can stay in national parks with basic amenities for only a few dollars or free.
I love camping because it allows me to get outdoors. If you haven't tried camping, you should. It could change your life when you see how cheap camping is. It will enable you to travel more often.
Additionally, youth hostels are a great place to stay to save money. It is also a great way to meet people. Youth hostels allow you to save money by paying for a bunk bed and sharing a room with others. Alternatively, you can get a double room and save costs by using a shared bathroom.
If you love to read about well-being, mental health, travel, & improving your lifestyle, follow me.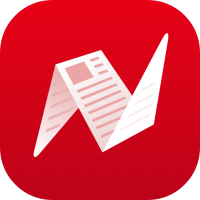 3. Save costs on transport
Often an enormous cost of travel is your flights or fuel costs.
I save money on flights by booking when there are sales and by traveling off-peak. Also, travel to some destinations is cheaper. If you are flexible when and where you travel to, you will find that you can save considerable amounts of the cost of your flights. Additionally, if you travel with hand luggage only and do not have a meal on the plane, your flight will be cheaper on many budget airlines.
Besides flights, fuel is a very costly part of travel. If a few passengers in your vehicle contribute to the cost of fuel, travel by car is often a lot more affordable than flying.
If you get a fuel discount card or download reward apps, you can save a few cents per gallon. Additionally, use a credit card to pay for your fuel. That way, you can use points and gain reward dollars.
4. Entry fees
When you arrive at a new destination, you feel you need to see the highlights of your destination. You think you are missing out if you don't see them all. Yet, attractions can end up eating up a large part of your travel budget.
If you are selective about what you see, you can save money when traveling. If there is a particular attraction that you are not fond of (e.g., you don't like museums or galleries), don't pay the money to go there. Spend it on something you like. There is no need to visit every attraction. Spending more time outdoors and absorbing your surroundings, the area's culture, and the town's atmosphere is free. It often results in a fantastic experience and helps you learn more about a place.
5. Souvenirs and shopping
The biggest saving I make is on souvenirs and shopping.
It is pretty simple - Don't buy any souvenirs or shopping. You'll save a lot of money!
If you follow these 5 easy steps, you'll find you save a lot of money when traveling. Travel does not need to be about expensive accommodation, drinks and food and lots of shopping. If you can learn to make some sacrifices when traveling, you will find you have a lot more money left over for other things. You will be able to travel for longer and more often.
Happy and safe travels.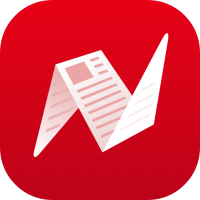 If you loved this post, please follow me. I write about well-being, mental health, travel, and improving your lifestyle.
(Photos via Unsplash.)