If you intend to travel on a road trip for the spring break or the Easter holidays, make your trip more comfortable with this Road Trip Travel Essentials Packing List.
Road trips are fun. They help you see the countryside in a way that flying does not allow. I drive thousands of miles annually, and I have traveled on some epic road trips. I always use a checklist when I pack my car before each trip. That way, I can be guaranteed to have what I need to make my road trip more fun and comfortable. Additionally, it helps me to make sure I don't forget to pack the essentials.
I have compiled this Road Trip Travel Essentials Packing List to help make your trip more fun and more comfortable too. It includes the most important things to pack for your road trip.
Using this checklist, you can make sure not to forget the essentials and not overpack your car with the wrong things. It is best to pack less as you will have more legroom and room to spread out. Also, it will be easier to find things.
Road trip essentials
Car license
Car registration
Phone charger
Camera and charger
Cash and credit cards
Roadside assistance membership
Car insurance policy
Car tools
A spare tire
Your car's manual
For emergencies
First aid kit
Headache relief tablets
Swiss Army Knife
A flashlight
For research and navigation
Maps or GPS navigation.
WiFi hot spot or data
For entertainment
A Book to read or a kindle with many books
Magazines to read
Travel games
Movies downloaded on your phone before you leave home
Headphones
"When you go on a road trip, the trip itself becomes part of the story" – Steve Rushin.
For comfort
A cooler for cooling your drinks
A travel mug for keeping drinks warm
Bottles of water for washing
Water bottle for drinking water
Blankets to keep warm on the drive
Travel pillows for extra comfort
A rug for picnics and rest stops
A pair of tracksuit pants or shorts to wear in the car
For hygiene purposes
Tissues and body wipes
Toilet roll for emergencies
Antiseptic wipes for cleaning your car
Alcoholic hand wipes
Alcoholic hand gel
Face masks
Flip flops for comfort in your car
A quick-dry travel towel
Toiletries such as soap, shampoo, conditioner, toothbrush, toothpaste, floss
Deodorant
"A road trip is a way for the whole family to spend time together and annoy each other in interesting new places." – Tom Lichtenheld.
For health and well being
Sunglasses
A sunhat
A car sunshade
Sunscreen so you don't get sunburnt
Mosquito and fly repellent
Lip balm and body cream
An Umbrella or raincoat
An extra jumper (no matter what the weather, nights can get extra cold)
For eating
Lots of snacks. Make sure to add healthy options, too, such as nuts and dried fruit.
Cold drinks and water.
"Because the greatest part of a road trip isn't arriving at your destination. It's all the wild stuff that happens along the way." – Emma Chase.
For convenience
Earplugs
Sleep mask
A day pack
Camp chairs
If you love to read about well-being, mental health, travel, & improving your lifestyle, follow me.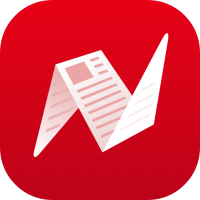 If you are camping
An air mattress
A sleeping bag
A tent
A portable gas cooker
Cutlery, plates, and cups
A pot and pan
For organization
Packing cubes to help you get your trunk organized and find things easy, or a trunk organizer
A small trash can or rubbish bags
Bags for your dirty laundry
Reusable shopping bags for your grocery shopping
Clothes
Socks
Knickers
Shirts
Pants, skirts, or dresses (don't overdo it)
A pair of shoes for hiking, and a nicer pair or sandals for when you stop in towns or when you want to go out to a restaurant.
A swimsuit
And above all else, don't forget a vague travel itinerary, a plan for your accommodation, and a sense of adventure.
"Fifty years from now, when you're looking back at your life, don't you want to be able to say you had the guts to get in the car?" – Sam Witwicky in Transformers.
I have compiled this list with the things that will help you on your road trip. If I have missed something that makes your trip extra comfortable, please leave a comment and let News Break readers know.
If you loved this post, please follow me. I write about well-being, mental health, travel, and improving your lifestyle.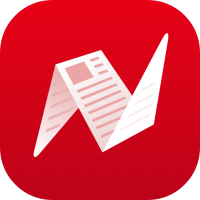 (Photos via Unsplash.