Travelers love to go on vacation to Italy. They love the food, the wine, the fashion, and the beaches. They also love the ruins, art galleries, museums, opera, and churches. Keep reading to find out why we think you should travel to Italy when it's safe to travel again.
The art and architecture in Italy
Italy is a country for art lovers. From Florence to Rome to Venice, you will find the art in galleries, buildings, and streets.
Many of the great artists in history are from Italy. Their art is displayed in one of the many art galleries, including the famous ones such as the Uffizi in Florence and the Gallerie dell'Accademia in Venice. Our favorite art gallery in the world is the Vatican Museum, including its Sistine Chapel.
However, the best thing about art in Italy is, it is not just in the galleries. You will find sculptures everywhere. The churches are beautifully adorned. Buildings in Venice are beautifully painted and ornamented. Additionally, you will find ceilings in Italy embellished beautifully.
Further, Italy is a delight for architecture lovers with churches, buildings, and medieval streets, including Romanesque, Baroque, Gothic, and Renaissance styles.
The ruins in Italy
Italy has so much antiquity, ranging from over 1,000 years of the Roman Empire and prior civilizations.
We love exploring the ruins and seeing how people used to live in the past, especially Rome's ruins and the ancient ruins of Pompeii.
There are so many fascinating towns in Italy where you will find ancient theatres, temples, and buildings. Italy is a great place for road trips.
The food in Italy
Ah, the food! We are foodie travelers, so we love going to places with good food. If we had to pick one cuisine to eat for the rest of our lives, it would be Italian. I mean, come on, pizza, pasta, seafood, and wine!
What we love most about the food in Italy is that it is always an occasion. There are starters, first and second courses, dessert, and wine.
Also, breakfasts in Italy are always are a sumptuous affair. We love starting breakfast with a buffet of pastries, biscuits, and crepes.
Besides all the yummy food, the coffee in Italy is excellent. We are coffee snobs and don't think we ever had a bad coffee in Italy. We love the ritual of going to a bar and standing having a coffee.
And did we mention gelato? Well, it's the best ice cream in the world. And it comes from Italy.
The old towns in Italy
We have traveled through most of Europe. No other country has so many fascinating old towns as Italy. We love that while you are driving to a larger town, you come across a small old town with an ancient castle and church. Some of these small towns have hardly any tourists there, and they are always fun to explore for a few hours. We also find you get some amazing meals in these small towns.
We adore the historic small towns the best. There are many in Tuscany. But they are all over the country, some of them perched on hilltops.
Additionally, many of the larger towns in Italy have historical centers. Florence, Rome, Genoa, and Venice are some of the standouts.
A highlight is Rome's many historic churches. However, there is truly no other place in the world like Venice, which is made up of 100 small islands separated by canals. The old town has beautiful buildings and churches.
We have been on two road trips around Italy. We feel there is so much more to see. One day, when it is safe to do so, we will hire a car for a few weeks and go on another road trip around Italy.
Hi! If you love to read content about well-being, mental health, travel, and improving your lifestyle, please follow us.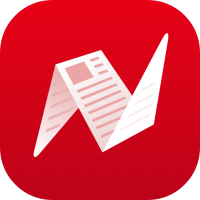 The landscape in Italy
The landscape in Italy is diverse. There are mountains for skiing, hills, farmland, and rugged coast. There are also some very unique landscapes found at the Dolomites, Mount Etna, and the Italian Alps.
One of our favorite landscapes is the stunning landscape of Tuscany with its vineyards, pastoral hills, and mountains.
Also, Italy has stunning lakes such as Maggiore, Garda, and Como and dramatic coastline and beaches.
Beaches in Italy
Spectacular landscapes surround the beaches in Italy, and there are some fascinating towns on hilltops with epic panoramas of Italy's coastline.
Italy has over 5,000 miles of coastline and has some of the most amazing stretches of coastline you will find in any country. We especially love the Amalfi Coast and the Cinque Terre.
The beach culture is alive in Italy, with beach clubs, sun loungers, and umbrellas on all the larger and best beaches. While these sorts of beaches are not really our thing, there is a whole subculture going on to reserve your chair for the day and live the day in it on the beach. Italians spend the day eating, drinking, swimming, and socializing at the beach.
Though, there are empty beaches in some parts of the country if that is more your thing.
Further, as the weather is temperate in Italy, you can go to the beach during most of the year.
Additionally, Italy has over 400 islands. Some of them have their own languages and cuisines, and it feels like you are in another country.
We are sure you will agree, these are great reasons to go to Italy. Plus, with their appreciation of family, friends, food, and religious festivals, the passionate people and their culture make Italy a wonderful place to travel.
We recommend you travel to Italy as soon as it's safe to travel again! Or, add Italy to your travel bucket list. It is a country you should visit at least once in your life.
When travel is accessible again, where will you go? This series compiles top travel bucket list destinations and why you should go there.
Read Next -
If you loved this post, please follow us. We have traveled to over 25 states in the U.S. Our goal is to give you ideas on interesting & fun things to do, get more adventure and travel in your life, and improve your lifestyle. Please follow us for more articles like this.