With many restaurants reopening recently, this weekend's most fun things to do in Los Angeles are all about food and drinks, with some outdoor shopping for variety.
Many restaurants have suffered financially, and some have had to close completely. So it's a great weekend to show your support while enjoying yourself eating some tantalizing meals.
DineL.A. Restaurant Week
This dining event is in support of L.A.'s hard-hit restaurant community. The event takes place twice a year, and this spring's event, there are dining-in options, take-out options, and home delivery.
The event includes hundreds of restaurants with cuisines that are as diverse as Los Angeles itself.
Restaurants range from affordable and family-friendly options to al fresco dining and some of the fanciest restaurants in Los Angeles, including long-standing favorites like L'Antica Pizzeria da Michele, Poppy & Rose, and Firefly. Also, recent openings such as Brooklyn Ave Pizza C and Adrift Burger Bar are participating.
Special menu options start from $15 for lunch and $25 for dinner, and some restaurants offer multi-course options.
DineL.A is from March 1st to March 14th. You can see each restaurant's menus on the website and make bookings online. More information and a list of participating restaurants are at dineLA.com.
Additionally, you will also find a free code to use on the website for free delivery if you are ordering home delivery.
Knott's Taste of Boysenberry Festival
My pick for this weekend is the Knott's Taste of Boysenberry Festival. This food event offers boysenberry-inspired savories, as well as sweet treats and drinks.
The food and retail event is held outdoors and includes over 80 boysenberry-infused food and drink items.
Guests can choose from delicious boysenberry-infused items, including pizzas, bakery items, grills, and so much more.
On offer are enticing menu items like hot dogs with boysenberry relish, Philly Cheese Fries with a Boysenberry Onion Topping, Berry Salad with a Cilantro Lime Dressing, Boysenberry Flavored Shrimp and Grits, Cheeseburger with a Boysenberry Onion Spread, Tamale with a Boysenberry Roja Sauce over Spanish Rice.
However, I am mostly drooling over and lining up for their Boysenberry Cake with a Boysenberry Cream Cheese Icing.
Then, there are refreshing drinks that you don't usually find anywhere else, like Berry Cider, Boysenberry Cosmopolitan, Boysenberry Sangria, Frozen Boysenberry Margarita, and Champagne and Boysenberry Ice Cream Float.
Additionally, the festival includes boysenberry-inspired merchandise such as event apparel, kitchenware, and handmade and personalized gifts from artisan local crafters.
The festival is on daily starting at noon from March 5th to May 2nd. For more information and advance purchase of tasting cards (required to take part in the event), visit knotts.com.
Please note the theme park remains closed.
THEBlvd Privé at Beverly Wilshire
Treat yourself this weekend to the new pop-up dining experience at Beverly Wilshire. THEBlvd Privé is an extension of THEBlvd Restaurant.
Offering an alfresco setting with a California-inspired menu, the hidden hideaway features stunning decor illuminated by gas lamps imported from a castle in Edinburgh.
The outdoor dining at this Four Seasons Hotel is available five days a week and features Ruinart Champagne and fanciful cocktails.
It is on for a limited time only. More information at theblvdrestaurant.com.
If you love to read about events, travel & improving your lifestyle, follow me.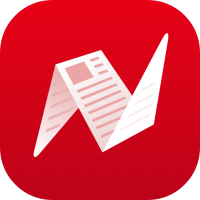 Pink's reopening
The infamous hot dog stand reopened this week after being closed for two months amid the coronavirus surge in Los Angeles. With more than 40 hot dog varieties, you won't mind queuing to get yourself into this favorite.
Pink's is open daily from 9.30 a.m. till late and offers an outdoor patio for sit-down dining.
709 N. La Brea Ave., Los Angeles.
Sun & Sea Collective Pop-Up Market
The Point in El Segundo is hosting a curated outdoor pop-up market on Saturday, March 6th. Over 25 makers and artists will sell everything from sweet treats, drinks to apparel, jewelry, plants, and much more.
Support your local community at this free event. There will be live music and fun for the whole family!
RSVP is essential as spots are limited to enforce social distancing. More information and RSVP at The Point.
50 S. Pacific Coast Hwy., El Segundo.
Los Feliz Flea
The Los Feliz Flea outdoor curated market is from 11 a.m. to 4 p.m every Saturday. On offer is a curated selection of over 100 stalls selling vintage, antiques & collectibles, art, and more.
The atmosphere is lively with gourmet food trucks, live music, and spaces to picnic.
Admission is free, and there is lots of free parking.
3939 Tracy Street, Los Angeles.
Other favorite events from this past month
Last week's article, Weekend Alert: 6 Fun Things To Do In Los Angeles This Weekend, included dining out options such as the Pacific Terrace Pop-up. In Santa Monica, Shutters on the Beach is offering a new outdoor rooftop dining area.
Also, if you are after socially distanced events that you can do from the comfort of your own car, many of these fun drive-through events are still on this week. Read about these events here. It includes the pop-up Street Food Cinema in Santa Monica. Though, make sure to check that they are still on.
I hope you enjoy the delicious offerings available this weekend. Happy weekend!
If you loved this post, please follow me. I write about well-being, mental health, travel, and improving your lifestyle.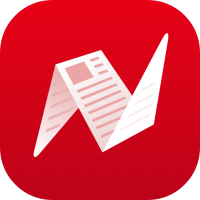 (Photos via Unsplash.)