We all know the many bad habits such as smoking, drinking, or junk food that are physical addictions. This article is not about these dangerous habits. It is about the bad habits you have formed over time and are harder to identify and take ownership of. This worst bad habit is bad for you and your emotional and mental health.
Everyone knows bad habits are easy to make but harder to break. But do you know what the worst bad habit is?
Among the worst bad habits is negativity, procrastination, or not listening to others. But the worst bad habit includes a combination of these and can affect how you deal with everything and influence your whole life. It can also affect how people perceive you.
Complaining
Complaining is a bad habit that can affect your whole day and even your entire life.
Complaining is so easy to do. Especially if things are not going well for you or people are doing something you do not like. Additionally, complaining can cause negativity, procrastination and make you feel sad and angry.
Complaining is not good for your emotional and mental health. Complaining is the worst bad habit, and it can also stop you from being productive and successful.
Keep reading to find out how to break this bad habit and improve your life, mental health and make you a person that people love being around.
Stop, accept and let it go
Listen to yourself. Try to imagine you are a friend hearing your complaints. How do you sound? If you think you sound like you are complaining, consider if you want people to see you as a person who always complains.
When you feel like complaining about something, think about if you would rather complain or be happy. You will find less stress if you accept the things you can not change and let them go without complaining. This will improve your mood and your emotional and mental health.
"Acceptance means no complaining, and happiness means no complaining about the things over which you can do nothing." ― Wayne W. Dyer, Your Erroneous Zones.
Make changes
Though, there are some things you can change. Complaining about something or someone you are not happy about means you either need to accept it or make changes.
Instead of complaining, use your energy to make changes as much as you can and take action to change the things that you are complaining about.
"What you're supposed to do when you don't like a thing is change it. If you can't change it, change the way you think about it. Don't complain." ― Maya Angelou, Wouldn't Take Nothing for My Journey Now.
Have a Positive Attitude
Try thinking about the good things in a situation. It is easier said than done, so if you can't, then accept it and move on and think about better things.
Do not dwell on the negative. Try to have a positive mindset. You will find you feel less stressed and happier. Also, people will find it easier to be around you!
Be careful who you associate with
Many people complain. So you are not the only one with this bad habit. Complainers make life stressful, and these people are toxic.
Do not listen to other people continuously complain. They will drag you down, and you will find it easy to join them in their negative behavior.
If you love to read about well-being, mental health, travel, & improving your lifestyle, follow us.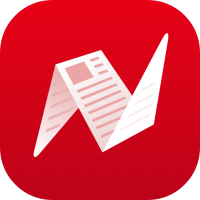 Be grateful
Instead of complaining, write out a list of things you are thankful for. When you look at that list, you will often find the things you are complaining about are not as important as you once thought.
"As you breathe right now, another takes his last. So stop complaining and learn to live with what you have." ― Anonymous.
Instead of complaining
Get involved in helping others. Selfless acts can make you feel better about yourself and your situation, and they can put you in a good mood.
Do things to make you feel less stressed and release feel-good endorphins in your body, such as exercise, yoga, meditation, listening to music, and dancing.
"If you took one-tenth the energy you put into complaining and applied it to solving the problem, you'd be surprised by how well things can work out... Complaining does not work as a strategy. We all have finite time and energy. Any time we spend whining is unlikely to help us achieve our goals. And it won't make us happier." ― Randy Pausch, The Last Lecture.
Practice
Bad habits need practice to break. It will take time. By practicing, you can work on your self-control and remove this nasty habit that can affect your friendships, family life, work-life, and your emotional and mental health.
Instead of letting complaining turn you into a person who is not enjoyable to be around, start breaking the bad habit by training yourself to stop complaining.
Also, if you do lapse at any point, use it as a way to learn and understand why you lapsed. This way, you can prevent it from happening in the future.
"See if you can catch yourself complaining, in either speech or thought, about a situation you find yourself in, what other people do or say, your surroundings, your life situation, even the weather. To complain is always nonacceptance of what is. It invariably carries an unconscious negative charge. When you complain, you make yourself into a victim. When you speak out, you are in your power. So change the situation by taking action or by speaking out if necessary or possible; leave the situation or accept it. All else is madness." ― Eckhart Tolle, The Power of Now: A Guide to Spiritual Enlightenment.
A final note on complaining
Once you break the worst bad habit of complaining, do not use it to avoid serious issues in your life. Make sure to talk through any problems with family or friends. Tell them how you feel and work on finding solutions to your issues.
"I know it's important to do more than just complain when there's something you don't like. You need to try to do something about it, or you're nothing but a whiner." ― Jean Ferris, Twice Upon a Marigold.
If you loved this post, please follow us. We write about well-being, mental health, travel, and improving your lifestyle.