Hello! I am a content creator for News Break, the trending news app in the United States. I have just completed my 2nd month in the News Break Content Creator program. In the last two months of writing for News Break, I have written three posts a week.
News Break, rated No. 1 news app on iOS and Android, has a readership of 23 million monthly users from the USA. Their diverse interests include breaking news, politics, health, business, travel, and more.
This broad interest has given me an opportunity to write about other areas of interest besides my expertise in travel writing.
As now is a time to limit travel to essential and local travel activities that allow physical distancing, travel information has not been in demand.
Therefore, I have enjoyed writing about improving your lifestyle, well-being, and mental health.
Are you interested in writing for News Break? News Break's content creator program can help you reach millions of engaged readers. Fill out the application here.
Local content push
News Break's mission is to provide unique local content for readers. This month it requested its content creators create more U.S. local content. So this last month, I have evolved further from writing about mental health, lifestyle, and well-being.
"News Break connects and empowers local users, local content creators, and local businesses at scale, with the goal of helping people everywhere live safer, more vibrant, more truly connected lives." - News Break.
Lifestyle & travel writing
My background is in lifestyle and travel writing. My initial direct feedback about travel content on News Break showed that United States residents' current interests were local travel, staycations, and information for traveling safely during the pandemic.
I have traveled to over 50 countries globally and 26 states in the United States. Currently, I am based in New Zealand, and when the time is right, I look forward to helping kickstart worldwide travel.
Until then, I will be creating more U.S. local content for News Break by reporting on places I have spent time in and researching current events that make your life better.
As a reporter, extensive research goes into finding and then recommending the most suitable things to improve your lifestyle. However, my passion is to help people find things they can do to make their lives more fun and adventurous. Therefore, I have started a weekly "Things to do this weekend" column.
I aim to inform residents of fun things they can safely do each weekend. Even though I can not travel, at this time to the places and events I recommend, these are the things I would do if I were there.
If you are a follower or regular reader of my articles, please drop me a comment on your interests and what content you love most.
"News Break's priority is to help a new generation of readers find and engage with vital, locally published content and information." - News Break.
Inspirational writers that I love
In last month's end-of-month review, I wrote about the many inspirational writers I discovered for the first time, thanks to News Break.
"There are so many inspiring writers to read who write about their own self-development and their journey into improving their mental health. They openly share their thoughts, tips, and ideas with the public." - Travel Bugs World.
I love content that makes me feel motivated and inspired. I downloaded the app and have become a regular reader of News Break content. You can download the app here.
So in this month's review, I would like to share my favorite News Break content creators who write content to inspire and motivate. If you too love this sort of content, click over, have a read, and follow them so you can get their content in your feed.
Tim Denning - I love Tim's motivational content on personal development, content creation, and stories that stimulate you to improve your life.
Michelle Jaqua - Michelle is a registered nurse who writes about medical issues, health, wellness, mental health, and relationships.
Donna L. Roberts - I find so much food for thought in Donna's thought-provoking articles on media psych, generational studies, philosophy, and the intersection of art and psychology.
Sira M. - Sira is a writer & a coach sharing tips and ideas to improve your emotional and mental health and productivity.
MegStewart - I appreciate the valuable information by Meg, which helps writers and small business owners with marketing and freelance writing.
Matt Lillywhite - Matt writes quick inspirational reads about improving your emotional health and relationships.
Elle Scott - Great articles for those who want to improve their lifestyle and relationships.
Alyssa Atkinson - Alyssa shares articles on productivity, mental health, and physical health tips, including advice on diet and exercise.
Tom Stevenson - Stimulating self-improvement and lifestyles posts on psychology, philosophy, culture & entrepreneurship.
Anangsha Alammyan - a published author of 3 books and a 10-time Top Writer on Medium, Anangsha shares self-help content on various mental health and relationships topics.
Thanks to everyone who has read my posts during my two months in the News Break Content Creator program. All my posts are under my profile - Travel Bugs World.
Please follow me on News Break if you love content about self-development, mental health, lifestyle, and travel.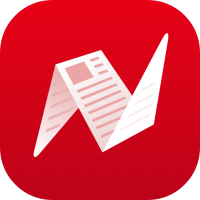 Are you interested in writing for News Break? News Break's content creator program can help you reach millions of engaged readers. Fill out the application here.*
(Photos via Unsplash)
*News Break may pay me a referral fee for qualified creators who are accepted into the program.