This weekend is about getting outside while being able to easily socially distance yourself. The ideal things to do in Los Angeles this weekend are where you can stay out of the wind in the comfort of your own car. So this weekend's top five fun things to do in Los Angeles are all drive-through events. Get ready for some fun for the whole family with these exciting and fun things to do.
Insomniac's Electric Mile
This is my personal pick for this weekend. I love light shows!
This brand-new, fully immersive audiovisual experience in Santa Anita Park is an all-ages event for the whole family.
The event is a 45 minute to 1-hour long drive-through within a carnival-like atmosphere of lights, lasers, and music. It is an excellent choice for a fun, socially distant event.
Your experience includes journeying through to seven different worlds. The installations of lights, sound, art, and music are just like going to a rave or a festival.
Tickets start at only $70 per car for up to 8 people, so it's a bargain.
More information and bookings at www.electricmilefun.com.
Jurassic Quest Drive-through
The Jurassic Quest Drive-through is a dinosaur exhibit that has toured the country. It is now in Pomona from February 19th until February 28th.
The interactive drive-through experience includes more than 70 true-to-life dinosaurs. Jurassic Quest's animated dinosaurs are displayed in realistic scenes, and you see them roaring and moving as you drive through the installation.
The informative 1-hour audio tour begins with baby dinosaurs greeting you, and features show entertainers and dino wranglers. It includes legends such as T. Rex, Spinosaurus, and Triceratops.
The tour is available in English and Spanish and is of great value at only $49 per car for up to 8 people.
Additionally, a safari-style family photo set against a dinosaur backdrop is included as a memento of your experience.
"We took a break from our regularly scheduled program and actually got out of the house. Our first family outing since before COVID! My daughter is 1000% obsessed with dinosaurs right now, and Jurassic Quest was absolutely perfect! We loved it!" - Jennifer.
For more information - www.jurassicquest.com.
Go to the drive-in
Watching a classic movie on the big screen from the comfort of your own car is fun. This socially distanced event is safe, and you don't even need to get dressed up.
There are numerous pop-up drive-in venues throughout Los Angeles, including:
Street Food Cinema. This pop-up drive-in in Santa Monica is my favorite cinema pick. Enjoy classic movies along with gourmet street food and progressive new music. The International cuisines include Filipino bbq, Vietnamese, Mexican, Chinese, and Caribbean.
The Drive-in at Exposition Park at Los Angeles Memorial Coliseum offers arthouse movies and the best of film focusing on women, BIPOC & LGBTQ voices.
Marina Drive-in at Marina del Rey offers a great atmosphere with waterside screenings.
The Sunset Strip Presents Late-night Drive-in. In the middle of the Sunset strip, each session comes with the option to order food & beverages by the Andaz Hotel. It includes sliders, pizza, salads, and pie.
The Drive-in Theatre at the Hollywood Roosevelt offers screenings in their valet car parking lot in February. At only $45 per car, it is an excellent value for a group. Each ticket comes with complimentary popcorn.
Electric Dusk Drive-in in Glendale is Los Angeles's longest-running pop-up drive-in.
Other drive-in theatres in and around Los Angeles include The Plant drive-in in Van Nuys, The Paramount Drive-in Theatre, Mission Tiki Drive-in Theatre at Montclair, San Bernardino County, and Van Buren Drive-in Theatre in Riverside County.
Drive-Thru Fair Foodie Fest @ the Rose Bowl Stadium
This drive-through fair foodie festival held at the Rose Bowl Stadium is a safe, no-contact, drive-through take-out experience!
Your favorite fair foods are available and include turkey legs, bbq chicken and ribs, pulled pork sandwiches, funnel cakes, and deep-fried Oreos. Entry is free, but if you book your tickets in advance, you get a free powdered sugar mini funnel cake. www.fairfoodiefest.com
Magic Asphalt's Drive-In Comedy Under The Stars (in LA)
Magic Asphalt offers a stand-up comedy drive-in show. This exclusive event is on at the historic Magic Castle's grounds by the producers of "BITCH."
This weekend on February 20th, two shows are featuring your favorite comedians.
4:30 pm. Iliza - Aida Rodriguez - Jonathan Kite- Francisco Ramos - Pete Lee - Audrey Stewart - Allison Leber.
7:00 pm Finesse Mitchell - Sherri Shepherd - Kym Whitley - Doug Benson - Fortune Feimster - Bryan Burris - Kirk Fox - Kennelia.
You can also order from the Magic Castle's kitchen, with burgers and snacks available for pre-order. Dine-in and laugh with some of your favorite comedians.
Book here and enjoy a parking lot full of laughs for a limited time only.
Travel safely and enjoy your weekend!
If you loved this post, please follow me. I write about well-being, mental health, travel, and improving your lifestyle.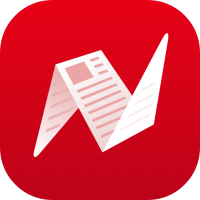 (Photos via Unsplash.)